Benefit from our experience in the development and production of standard or bespoke linear axis, designed for maximum performance.
NTN-SNR is one of the pioneers in the field of linear axis. For more than 3 decades we have developed and manufactured these products for a very wide customer base in almost all sectors and for many varied applications.
Linear Axis: flexibility, security and reliability, cost reduction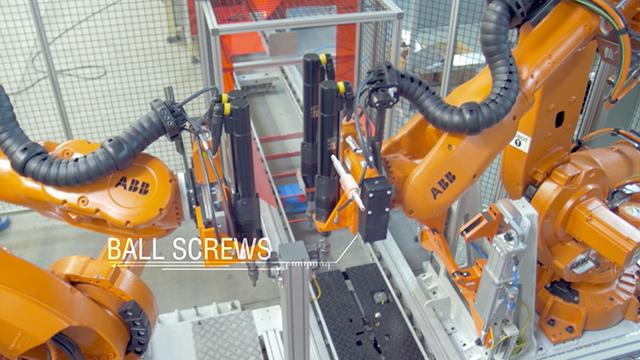 We offer one of the widest selection in the market today, supplemented by effective engineering and all with a great cost benefit for the end user.
What are the main advantages of NTN-SNR linear axis?
flexibility: our intelligent modular system allows different ranges to be quickly and easily combined.
security and reliability: we have extensive experience in several areas of mechanical engineering and full operational reviews.
cost reduction: a modular principle and the breadth of the range offers a single supply source.
A range of standard or custom linear axis
Thanks to our intelligent modular system, we are able to offer a solution for practically all applications requiring the use of linear guidance.
Standard linear axis
The range of NTN-SNR linear modules includes a wide choice of axis and systems. What are their characteristics?
the displacement of masses, ranging from a few grams to a ton.
this drive can be achieved by means of:

AT and STD notched belt
ball screws
rack and pinion
linear motor

precise axis using our linear guides and our roller guides
different sizes of profile ranging from 40mm to 460mm wide
a perfect ratio between the track and total length thanks to integrated units
Our Linear Axis are available in lengths of up to 10 metres, both as one-piece and in modular form.
Custom linear axis
Meeting the needs of our customers is our biggest motivation. We develop customised and optimised solutions to meet or exceed your expectations.
Find all of the NTN-SNR linear axis in the catalogues Open LINEAR AXIS NEWS Open LINEAR AXIS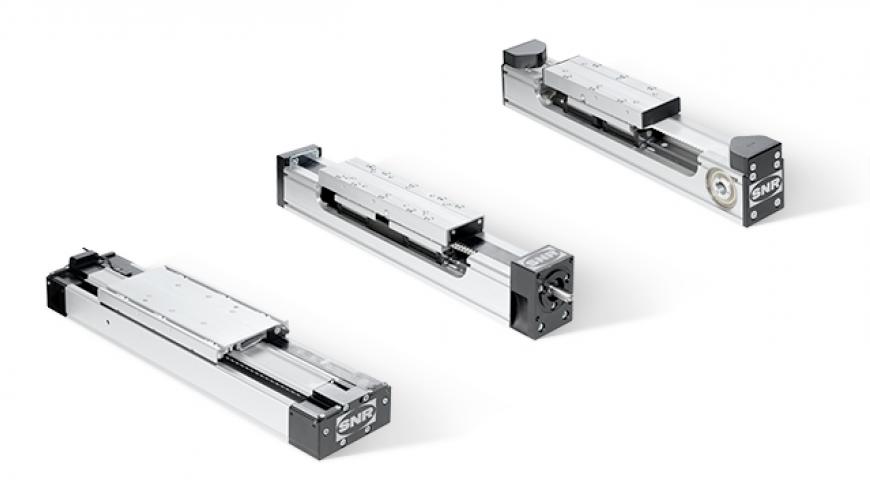 Focus on industrial applications
Linear axis are used in the field of general and specific mechanical engineering: machine tools, automated assembly and production lines, packaging machines, presses, the timber industry, the semiconductor industry, medical technology, etc.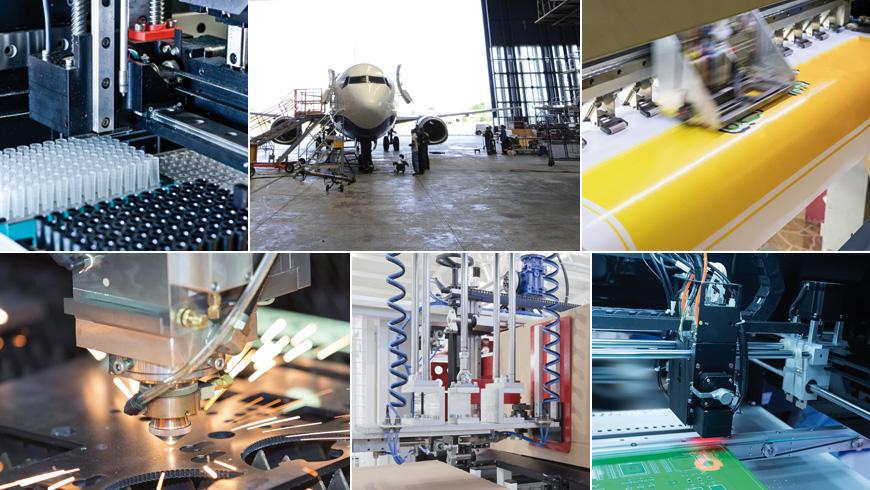 Ranges of linear axis: in the words of our expert

Each range of linear axis has distinctive characteristics.
AXC standard modules offer the best track/total length ratio thanks to the drive unit integrated within the profile.
The AXS ultra-rigid gantry system series achieves excellent accuracy and rigidity values.
The AXBG series adds high positioning accuracy to these features.
Ulrich GIMPEL - General Manager Lead Center Linear Motion