Why not take advantage of the many innovations and options of our 2nd generation linear guides?
NTN-SNR

linear guides: quality, safety and cost reduction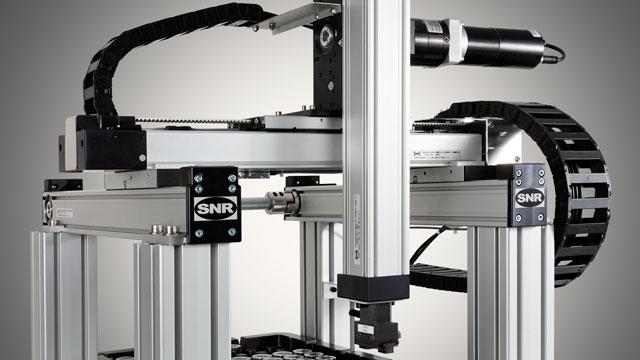 For many years our Linear Motion engineering team have been working on the design of our products, helping them best meet the requirements of our customers.
Quality:
reliability: strict adherence to the high quality requirements of NTN-SNR production
innovation: using innovative solutions validated after numerous long-term tests
Safety:
equivalence: dimensions in accordance with standard DIN 645.
dimensions: checked by our experienced application engineers
easy installation: thanks to NTN-SNR technology and our infinitely extendable rails
Cost reduction:
ONE Rail: the modular structure of our linear guides allows one type of rail to be used for all versions of carriages, significantly lowering the storage costs
maintenance: improving the maintenance cycle of our linear guides with ball and cage assemblies helps reduce operating costs
A range of linear guides, in standard or miniature versions
The linear guides are available in different versions in accordance with DIN 645, in standard and miniature versions, with or without our ball and cage assembly.
LGBC and LGBX standard linear guides, size 15-55mm
one-piece rails of up to 4M
infinitely extendable or endless, modular rails
numerous sealing and lubrication options
large choice of accessories: protective strip, protection bellows, lubrication connections, clamping elements, etc.
NTN-SNR technology means that our infinitely extendable, modular rails allow the construction of very long assemblies, also giving the ability to extend existing systems. All this whilst avoiding installation errors.
LGMC and LGMX miniature linear guides, size 07-15mm
one-piece rails of up to 2M
narrow or wide version rails
compact construction
corrosion-resistant materials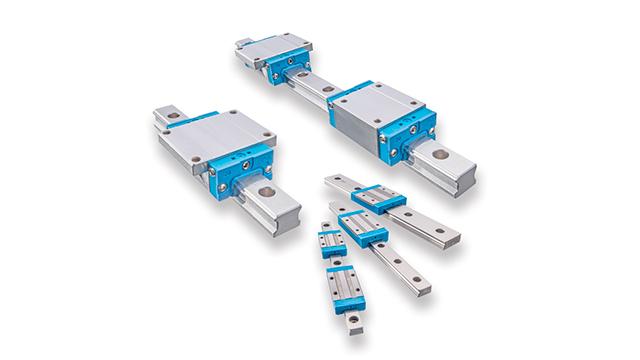 Focus on industrial applications
Our technical expertise is based on experience gained over many years.
Our Linear Guides are used in the field of general and specific mechanical engineering:
machine tools
automated assembly and production lines
packaging machines
presses
aerospace assembly
timber industry
semiconductor industry
health technologies
etc.

Take a look at the entire range of NTN-SNR linear guides Download the BROCHURE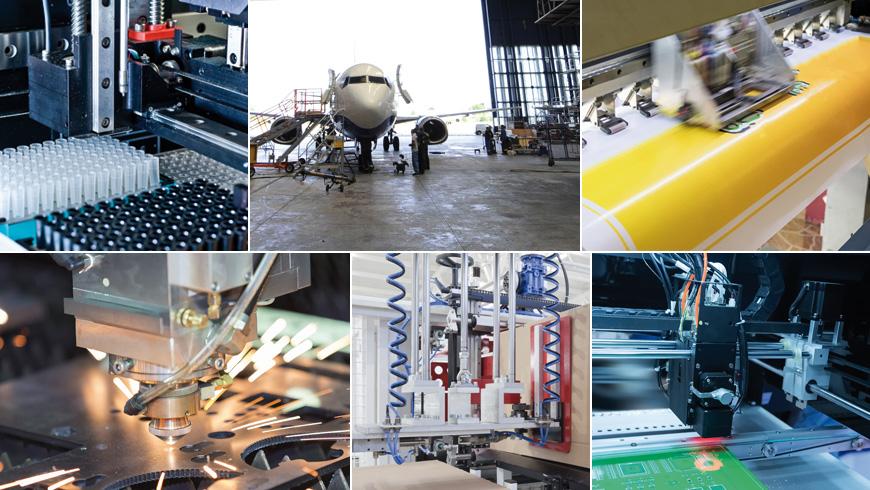 Ball and cage assembly technology, in the words of our expert

Our ball and cage assembly technology is an example for the industry.
Separation of rolling elements ensures great smoothness of operation, low noise levels, and greater travel speed.
Integration of lubrication tanks means our linear guides have a long service life and long maintenance intervals, which greatly reduces maintenance costs.
Intelligent re-lubrication on all surfaces by means of lubrication tips ensures maximum flexibility for the end user.
Ulrich GIMPEL - General Manager Lead Center Linear Motion