NTN in Europe, a leader in precision engineering
NTN is a world leader for bearings, constant-velocity joints, linear modules, distribution rollers, suspension parts, and associated training and services.
NTN designs, develops, and manufactures its products. NTN and SNR brands are references, both in the OEM markets as well as in the aftermarket. Innovation is at the heart of our concerns, regardless of your industry: aerospace, automotive, cement plant, wind energy, rail, machine tools, textile machinery, agricultural machinery, construction machinery, mines and quarries, vacuum pumps, steel industry, etc.
NTN is committed to global solutions (Product Life Cycle Management). Our customised offer (from design to storage), integrates maintenance, training, and all the services that optimise the performance of the product within its application.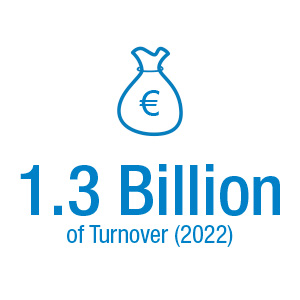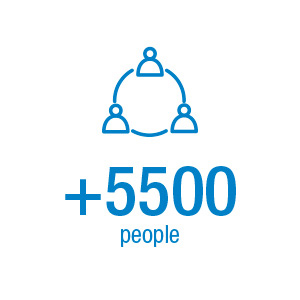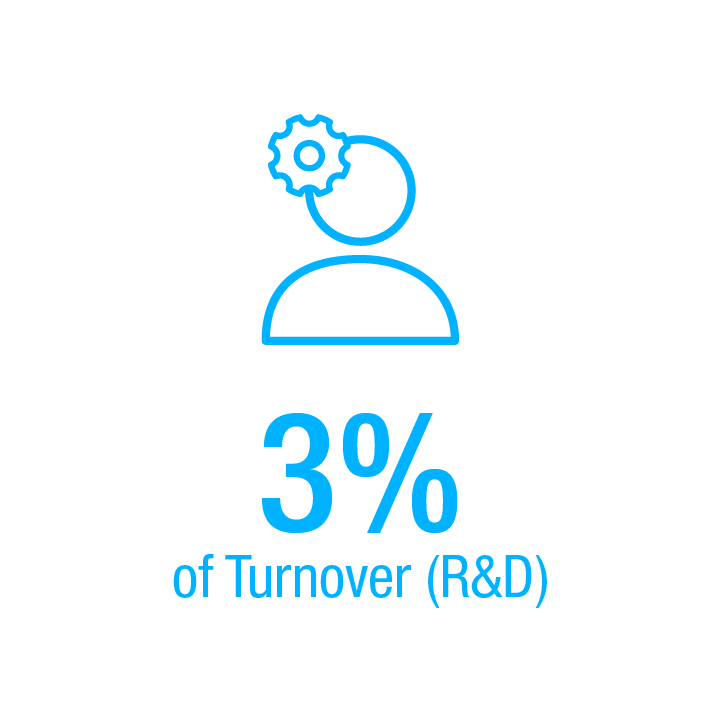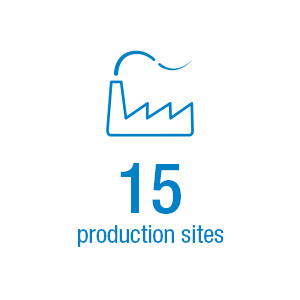 NTN, an expert at your side
NTN has a culture of proximity and commitment as a result of its human and technological legacy.
NTN is driven by responsible and human values. European teams develop specific solutions to support issues experienced by customers, working in the spirit of dialogue and mutual progress. This sense of partnership also determines the social and environmental steps quality, as well as the transparency of relations with customers, suppliers, and internal teams.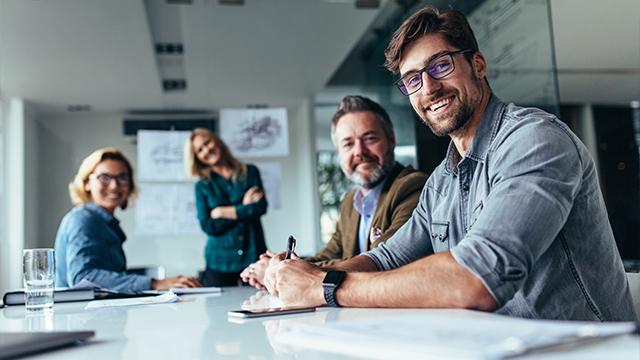 NTN in Europe, always close to you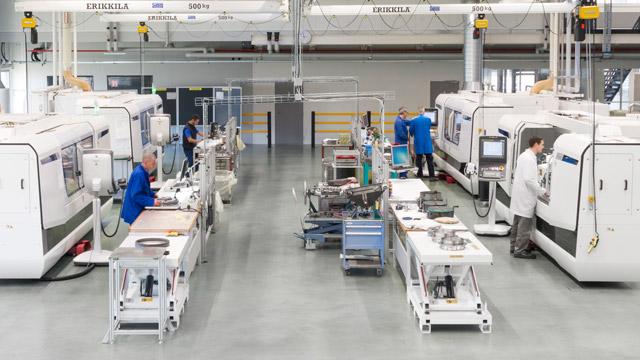 NTN in Europe, the European branch of the NTN Corporation group, manages and develops all the activities of the NTN group in Europe, South America, Africa and the Middle East.
With 26 production facilities and 430,000 units produced daily, NTN offers its partners:
a unique combination of Japanese and European culture
the capabilities of a global player
the proximity of a partnership, wherever you are. NTN in Europe:

DMF
NDB
NTE: NTE Allonnes, NTE Crézancy
NTN AT
NTN Bearings
NTN Wälzlager
NTN-SNR Group: ICSA, NTN-SNR Iberica, NTN SNR Italia, NTN-SNR Maroc, NTN-SNR Polska, NTN-SNR Roulements (Annecy, Argonay, Cran-Gevrier, Lyon, Meythet, Seynod, Vanves), NTN-SNR Rulmenti, NTN-SNR Russia, SNR Cévennes, NTN Rolamentos do Brasil, SNR Wälzlager
Global locations of the NTN group
Legend
AMERICAN NTN BEARING MFG.CORP. Schiller Park Plant

9515 Winona Avenue
Schiller Park
lL 60176
U.S.A

NTN BEARING CORP.OF AMERICA - NTN Automotive Center

39255 W. 12 Mile Road
Farmington Hills
MI 48331-2975
U.S.A

NTN BEARING CORP.OF AMERICA Central Sales Office

2413 North Main Street
East Peoria
IL 61611
U.S.A

NTN BEARING CORP.OF AMERICA Head Office

1601 E. Bishop Court, P.O. Box 7604
Mount Prospect
IL 60056-7605
U.S.A

NTN BEARING CORP.OF AMERICA Industrial Engineering Dept (R&D)

1601 E. Bishop Court, P.O. Box 7604
Mount Prospect
IL 60056-7605
U.S.A

NTN BEARING CORP.OF CANADA LTD. - NTN Bearing Manufacturing of Canada

6740 Kitimat Road
Mississauga
Ontario, L5N 1M6
Canada

NTN BEARING CORP.OF CANADA LTD. Edmonton Branch

4608-97th Street
Edmonton
Alberta, T6E 5N9
Canada

NTN BEARING CORP.OF CANADA LTD. Head Office

305 Courtneypark Drive West
Mississauga
Ontario L5W 1Y4
Canada

NTN BEARING CORP.OF CANADA LTD. Montreal Branch

4973 Levy Street
Saint-Laurent
Quebec, H4R 2N9
Canada

NTN BEARING CORP.OF CANADA LTD. Toronto Branch

305 Courtneypark Drive West
Mississauga
Ontario, L5W 1Y4
Canada

NTN de Mexico, S.A. Guadalajara Branch

Calle 22 No.2645, Zona Industrial
Guadalajara
C.P.44940
Mexico

NTN de Mexico, S.A. Mexicali Branch

lvd. Benito Juarez No.3293 Esq. Ayuntamiento
Mexicali
C.P.21360
Mexico

NTN de Mexico, S.A. Mexico Head Office

Emilio Cardenas No.158 Apdo.124
Tlalnepantla
C.P.54030
Mexico

NTN de Mexico, S.A. Monterrey Branch

Av. Ruiz Cortines No.1336 Ote, Col. La Purisima
Guadalupe
C.P.67120
Mexico

NTN Driveshaft do Brasil

Estrada Municipal, 400 Bairro Jardim Santo Afonso,
Sao Paulo
CEP 07215-040
Brasil

NTN MANUFACTURING DE MEXICO,S.A.DE C.V.

Circuito Progreso No.120, Parque Industrial de Logistica Automotoriz (PILA)
Aguascalientes
C.P.20340
Mexico

NTN ROLAMENTOS DO BRASIL LTDA. Curitiba Plant

Av. das Industrias, 380 - Parque Industrial
Fazenda Rio Grande
CEP 83.820-333
Brasil

NTN ROLAMENTOS DO BRASIL LTDA. Head Office

Av. das Industrias, 380 - Parque Industrial
Fazenda Rio Grande
CEP 83.820-332
Brasil

NTN USA CORP.

1600 E. Bishop Court, P.O. Box 7604
Mount Prospect
IL 60056-7604
U.S.A.

NTN-SUDAMERICANA,S.A.

World Trade Center Panama Calle 53 Este, Urbanizacion Marbella Piso NO.16
Oficina 1601 Apartado Postal 832-0487
Panamá
Rep.de Panamá

Centre Européen de Distribution - St Vulbas

Parc de la plaine de l'Ain
Allée des Chênes
01150
Saint Vulbas
France

NTN Bearings Ltd

Wellington Crescent
Fradley Park
WS13 8RZ
Lichfield, Staffordshire
United Kingdom

NTN Wälzlager GmbH - SNR Wälzlager GmbH - Erkrath

Max-Planck-Straße 23
40699
Erkrath
Germany

NTN Wälzlager GmbH - SNR Wälzlager GmbH - Filderstadt

Plieninger Straße 63b
70794
Filderstadt
Germany

NTN-SNR Morocco

Espace Paquet Angle Bvd Smiha et Rue Pierre Parent
6ème Etage Bureau N° 603
20110
Casablanca
Morocco

NTN-SNR ROULEMENTS - Montrouge

2, boulevard du Général de Gaulle
92120
Montrouge
France

NTN-SNR ROULEMENTS - Turkey

Yumurtacı Abdi Bey Caddesi Dikyol Sokak No:2
Business Istanbul Plaza B Blok Kat 1/10
34732 Kadıköy
Istanbul
Turkey
contact-turkey@ntn-snr.com

NTN-SNR Rulmenti - Romania

6 Strada Salzburg
Zona Industriala-Vest
550018
Sibiu
Romania

SNR CEVENNES - Croupillac

2 vieille route de Salindres
30340
Saint Privat des Vieux
France

SNR CEVENNES - Mazac

2 vieille route de Salindres
30340
Saint Privat des Vieux
France

Beijing NTN-Seohan Driveshaft Co., Ltd.

No.3 Zhengfu Road, Opto-Mechatronics Industrial Park
Beijing
101111
China

Guangzhou NTN-Yulon Drivetrain Co., Ltd.

No.11 Jun Da Road, East District of Guangzhou Economic and Technological Development Zone
Guangzhou
510530
China

Nanjing NTN Corp.

No1.Yangjiabian Road, Nanjing Economic and Technological Development Zone Nanjing
Jiangsu
210033
China

NTN (CHINA) Investment Corp. Shenyang Branch

Room 2606, China Resources Building, No.286 Qingnian Road, Heping District
Shenyang
110004
China

NTN (CHINA) Investment Corp. - NTN China Technical Center (R&D)

No.6 building No.1666 Nanle Road, Songjiang Industrial Zone,Songjiang
Shanghai
201611
China

NTN (CHINA) Investment Corp. Beijing Branch

Unit 2808, Fortune Financial Center, No.5 Dongsanhuan Zhong Road, Chaoyang District
Beijing
100020
China

NTN (CHINA) Investment Corp. Chongqing Branch

Room 15-6, Carnival mansion, No.9 guanyinqiao Street,Jiangbei District
Chongqing
400020
China

NTN (CHINA) Investment Corp. Guangzhou Branch

Room 3606, Onelink Center, No.230-232 Tianhe Road,Tianhe District
Guangzhou
510620
China

NTN (CHINA) Investment Corp. Nanjing Branch

D1D2, Nanjing Centre, No.1 Zhongshan South Rd, Qinhuai District
Nanjing
210005
China

NTN (CHINA) Investment Corp. Shanghai Head Office Sales Department

No.6 building No.1666 Nanle Road, Songjiang Industrial Zone, Songjiang
Shanghai
201611
China

NTN CHINA LTD. Hong Kong Office

Room 2003-05, Park-In Commercial Centre, No.56 Dundas Road, Mongkok, Kowloon
Hong Kong
China

NTN-DONGPAI (Shanghai) Bearing Sales Corp.

470 WenShui Road Zhabei District
Shanghai
200072
China

NTN-LYC (Luoyang) Bearing Corp.

No.1 Zhangheng Road, Luoyang Technology Park Luoyang
Luoyang
471023
China

NTN-RAB (Changzhou) Corp.

No.200 Chuangxin Road (Electronic Industrial Park)
Changzhou
213031
China

NTN-SNR Bearings

1501-08, Millennium City 5
418 Kwun Tong Road
Kwun Tong, Kowloon, Hong Kong
China

OKITA TAICANG PRESS WORKS CO.,LTD

88 Zheng He Lu
Taicang
215400
China

Shanghai NTN Corp.

No.1666, Nanle Road, Songjiang Industrial Zone, Songjiang
Shanghai
201611
China

Shanghai Tung Pei Enterprise Co., Ltd.

No.1555 Rongle Road.(E), Songjiang Industrial Zone
Shanghai
201613
China

Shanghai Tung Pei Enterprise Co., Ltd. Shanghai Plant

No.1555 Rongle Road.(E), Songjiang Industrial Zone
Shanghai
201613
China

SNR Bearings (Zhuhai Free Trade Zone) Co. Ltd.

1, Tianke Road Zhuhai - Free Trade Zone
Zhuhai
519030
China

Xiangyang NTN-Yulon Drivetrain Co., Ltd.

No.36 Shenzhen Ave. Shenzhen Industrial Park, Hi-tech Development Zone
Xiangyang
441000
China

ADVANCED TECHNOLOGY R&D CENTER

5-105 Hidamarinooka
Kuwana
Mie 511-0867
Japan

Aftermarket Business HQ. CENTRAL JAPAN SALES OFFICE

Nagoyanishiki Front Tower Bldg. 11F, 2-3-4 Nishiki, Naka-ku,
Nagoya
Aichi 460-0003
Japan

Aftermarket Business HQ. EAST JAPAN SALES OFFICE

TaiyoseimeiShinagawa Bldg. 15F, 2-16-2 Kounan, Minato-ku,
Tokyo
108-0075
Japan

Aftermarket Business HQ. HIROSHIMA SALES BRANCH

Abas Hiroshima 7F, 1-2-19, Matoba-cho, Minami-ku,
Hiroshima
732-0824
Japan

Aftermarket Business HQ. HOKKAIDO SATELLITE OFFICE

2-2-37 Kikusuikujo, Shiraishi-ku,
Sapporo
Hokkaido 003-0809
Japan

Aftermarket Business HQ. HOKURIKU SALES BRANCH

Kanazawa No.2 Bldg. 4F, 1-1-35 Hirooka,
Kanazawa
Ishikawa 920-0031
Japan

Aftermarket Business HQ. KOUFU SALES BRANCH

Sun Line Kofu Bldg. 3F, 7-5-17 Kokubo,
Kofu
Yamanashi 400-0043
Japan

Aftermarket Business HQ. KYUSHU SALES BRANCH

Kounan asetto Bldg.7F, 1-1-7 Komemachi, Kokurakita-ku,
Kitakyushu
Fukuoka 802-0003
Japan

Aftermarket Business HQ. MIZUSHIMA SALES BRANCH

Sumitomo Seimei Kurashiki Bldg. 3F, 2-4-6 Showa,
Kurashiki
Okayama 710-0057
Japan

Aftermarket Business HQ. SAGAMIHARA SALES BRANCH

Central Bldg. 2F, 3-14-7 Chuo, Chuo-ku,
Sagamihara
Kanagawa 252-0239
Japan

Aftermarket Business HQ. TOHOKU SALES BRANCH

Taiyo Seimei Sendaieki-kita Bldg.7F, 1-12-30 Honcho ,Aoba-ku
Sendai
Miyagi 980-0014
Japan

Aftermarket Business HQ. UTSUNOMIYA SALES BRANCH

Tsunomiya TD Bldg. 4F, 1-1-11 Babadori,
Utsunomiya
Tochigi 320-0026
Japan

Aftermarket Business HQ. WEST JAPAN SALES OFFICE

1-3-17 Kyomachibori, Nishi-ku,
Osaka
Osaka 550-0003
Japan

Automotive Business HQ. HAMAMATSU AUTOMOTIVE SALES OFFICE

110-5 Itaya-machi, naka-ku,
Hamamatsu
Shizuoka 430-0928
Japan

Automotive Business HQ. HIROSHIMA AUTOMOTIVE SALES OFFICE

1-2-19 Matoba-cho, Minami-ku,
Hiroshima
732-0824
Japan

Automotive Business HQ. KANTO AUTOMOTIVE SALES OFFICE

Taiyoseimei Shinagawa Bldg. 15F, 2-16-2 Kounan, Minato-ku,
Tokyo
108-0075
Japan

Automotive Business HQ. KITA-KANTO AUTOMOTIVE SALES OFFICE

Okaba Ohta Bldg. 3F, 1220-1 Iida-cho,
Ota
Gunma 373-0851
Japan

Automotive Business HQ. OSAKA AUTOMOTIVE SALES OFFICE

1-3-17 Kyomachibori, Nishi-ku,
Osaka
Osaka 550-0003
Japan

Automotive Business HQ. TOKAI AUTOMOTIVE SALES OFFICE

1-4-4 Mikawaanjo-cho,
Anjo
Aichi 446-0051
Japan

Automotive Business HQ. UTSUNOMIYA AUTOMOTIVE SALES OFFICE

Utsunomiya TD Bldg. 4F, 1-1-11 Babadori,
Utsunomiya
Tochigi 320-0026
Japan

Automotive Business HQ., EV Module Division IWATA WORKS

1578 Higashikaizuka
Iwata
Shizuoka 438-8510
Japan

HIKARI SEIKI INDUSTRY CO., LTD.

8 Higashikata, Sanmaiden-cho
Tenri
Nara 632-0046
Japan

HIKARI SEIKI INDUSTRY CO., LTD.

8 Higashikata, Sanmaiden-cho,
Tenri
Nara 632-0046
Japan

Industrial Business HQ. HIROSHIMA SALES OFFICE

Abas Hiroshima 7F, 1-2-19, Matoba-cho, Minami-ku,
Hiroshima
732-0824
Japan

Industrial Business HQ. HOKKAIDO SATELLITE OFFICE

2-2-37 Kikusuikujo, Shiraishi-ku,
Sapporo
Hokkaido 003-0809
Japan

Industrial Business HQ. IBARAKI SALES BRANCH

M·Y Bldg. 6F, 1-15-11 Sakura-machi,
Tsuchiura
Ibaraki 300-0037
Japan

Industrial Business HQ. KOBE SALES BRANCH

Asahi Seimei Akashi Bldg. 6F, 2-2-20 Honmachi,
Akashi
Hyogo 673-0892
Japan

Industrial Business HQ. KUWANA WORKS

2454 Tsuchijima, Higashikata
Kuwana
Mie 511-8678
Japan

Industrial Business HQ. KYUSHU SALES OFFICE

Kounan asetto Bldg.7F, 1-1-7 Komemachi, Kokurakita-ku,
Kitakyushu
Fukuoka 802-0003
Japan

Industrial Business HQ. NAGANO WORKS

14017-11 Nakaminowa, Minowa-machi, Kamiina-gun
Nagano
399-4601
Japan

Industrial Business HQ. NAGOYA SALES OFFICE

NagoyanishikiFrontTower Bldg. 11F, 2-3-4 Nishiki, Naka-ku,
Nagoya
Aichi 460-0003
Japan

Industrial Business HQ. NISHI-KANTO SALES OFFICE

Central Bldg. 2F, 3-14-7 Chuo, Chuo-ku,
Sagamihara
Kanagawa 252-0239
Japan

Industrial Business HQ. NUMAZU SALES BRANCH

Nissei Star Bldg. 3F 3-8-23 Otemachi
Numazu
Shizuoka 410-0801
Japan

Industrial Business HQ. OSAKA SALES OFFICE

1-3-17 Kyomachibori, Nishi-ku,
Osaka
Osaka 550-0003
Japan

Industrial Business HQ. TOKYO SALES OFFICE

Taiyoseimei Shinagawa Bldg. 15F, 2-16-2 Kounan, Minato-ku,
Tokyo
108-0075
Japan

NTN ADVANCED MATERIALS CORPORATION. Head Office/Kanie Works

101 Katsutaba, Kanieshinden, Ama-gun,
Kanie
Aichi 497-0044
Japan

NTN Advanced Materials Corporation. KAMEYAMA WORKS

2067-1 Nobono-cho
Kameyama City
Mie 519-0212
Japan

NTN BIZEN CORP. Bantan Plant

15 Konae, Kurodasyo-cho,
Nishiwaki
Hyogo 679-0301
Japan

NTN HOUDATSUSHIMIZU CORP.

1-1 Futakuchi, Houdatsushimizu-cho, Hakui-gun
Ishikawa
919-1421
Japan

NTN R&D CENTER

1578 Higashikaizuka
Iwata
Shizuoka 438-8510
Japan

NTN Technical Service Corp.

1-3-17 Kyomachibori, Nishi-ku
Osaka
Osaka 550-0003
Japan

RESEARCH AND DEVELOPMENT CENTER - Industrial technical center

3066 Oyumida, Higashikata,
Kuwana
Mie 511-8678
Japan

NTN BEARING INDIA PRIVATE LTD. Delhi Branch

819, 8th Floor, International Trade Tower, Nehru Place
New Delhi
1100019
India

NTN BEARING INDIA PRIVATE LTD. Head Office

SPIC Annexe Building, 2nd Floor No.86, Mount Road
Guindy Chennai
600032
India

NTN BEARING INDIA PRIVATE LTD. Mumbai Branch

Unit No :1104,DLH PARK , S V Road, Goregaon West
Mumbai
400062
India

NTN BEARING-MALAYSIA SDN.BHD. Butterworth Branch

700, Jalan Permatang Pauh
Butterworth
13400
Malaysia

NTN BEARING-MALAYSIA SDN.BHD. Head Office

No.2, Jalan Arkitek U 1/22, Section U1, Hicom Glenmarie Industrial Park
Shah Alam
40150
Malaysia

NTN BEARING-MALAYSIA SDN.BHD. Ipoh Branch

65, Medan Kidd, Kinta Mansion
Ipoh
30200
Malaysia

NTN BEARING-MALAYSIA SDN.BHD. Johor Bahru Branch

51 Jalan, Sri Bahagia 5, Taman Sri Bahagia, Tampoi
Johor Bahru
81200
Malaysia

NTN BEARING-MALAYSIA SDN.BHD. Kuantan Branch

B-72, Ground Floor, Jalan Beserah
Kuantan
25300
Malaysia

NTN BEARING-SINGAPORE (PTE)LTD. Head Office

No.9 Clementi Loop
Singapore
129812
Singapore

NTN BEARING-SINGAPORE (PTE)LTD. Philippines Representative Office

Unit 1002 Philippine Axa Life Centre Condominium Corporation Sen. Gil Puyat Ave Corner Tindalo Street
Makati
Philippines

NTN BEARING-SINGAPORE (PTE)LTD. Vietnam Representative Office

17th floor Viet Tower 1Thai Ha St. Dong Da Dist
Hanoi
Vietnam

NTN BEARING-THAILAND CO.,LTD. Chiangmai Branch

208 Moo 4 ,Wong wan rob klang, Nong Hoi, Amphur Muang
Chiang Ma
50000
Thailand

NTN BEARING-THAILAND CO.,LTD. Haad Yai Branch

156/101-102 Moo 1, Lopburi Ramesuan Road, Klong Hae
Hat Yai
90110
Thailand

NTN BEARING-THAILAND CO.,LTD. Head Office

29th Floor Panjathani Tower, 127/34 Nonsee Road, Chongnonsee, Yannawa
Bangkok
10120
Thailand

NTN BEARING-THAILAND CO.,LTD. Khon Kaen Branch

189/191 Ruenrom Road, Mueang
Khon Kaen
400003
Thailand

NTN KOREA CO.,LTD. Busan Branch

Rm.707, 5, Jungang-Daero 775 Beon-Gil, Busanjin-Gu
Busan
47251
South Korea

NTN KOREA CO.,LTD. Head Office

10th Fl., 124, Sejong-Daero, Jung-Gu
Seoul
4520
South Korea

NTN MANUFACTURING (THAILAND)CO.,LTD. Eastern Seaboard Automotive Products Plant

111/2 Moo 4, Tambol Pluakdaeng, Amphur Pluakdaeng
Rayong
21140
Thailand

NTN MANUFACTURING (THAILAND)CO.,LTD. Eastern Seaboard Composite Material products Plant

64/89 Moo 4, Tambol Pluakdaeng, Amphur Pluakdaeng
Rayong
21140
Thailand

NTN MANUFACTURING (THAILAND)CO.,LTD. Pinthong Automotive Products Plant

89/172 Moo1 Tambon Nongkham Amphur Sriracha
Sriracha
20230
Thailand

NTN MIDDLE EAST FZE

Office N° A1414, 14th Floor
JAFZA ONE, Jebel Ali Free Zone
PO. Box: 263641
Dubai, United Arab Emirates
Contact: arnicel.oclarit@ntnuae.com

NTN NEI Manufacturing India Private LTD. Bawal Plant

Plot No. 131, Sector-7, HSIIDC Growth Centre, Bawal Distt. Rewari
Haryana
123501
India

NTN NEI Manufacturing India Private LTD. Chennai Plant

Plot P48/1,8th Avenue,DTA,Mahindra World City,Chengalpattu Taluk, Kancheepuram District
Tamilnadu
603204
India

NTN NEI Manufacturing India Private LTD. Head Office

Plot No. 131, Sector-7, HSIIDC Growth Centre, Bawal Distt. Rewari
Haryana
123501
India

PT. NTN BEARING INDONESIA

MidPlaza 1, 7th Floor,Jl. Jend. Sudirman Kav. 10 -11
Jakarta
10220
Indonesia

Seohan-NTN Bearing CO.,LTD.

173-49,Yongmyeonggongdan-Gil, Geoncheon-Eup
Gyeongju
780-903
South Korea

TUNG PEI INDUSTRIAL CO., LTD. Chungli Plant

7 Sung-Chiang N. Road, Chung-Li Ind. Zone
Chung-Li City
Taiwan

TUNG PEI INDUSTRIAL CO., LTD. Head Office

10th Floor No.142, Chung Hsiao E. Rd., Sec. 4
Taipei
Taiwan

TUNG PEI INDUSTRIAL CO., LTD. Taoyuan Plant

600 Sec. 1, Chieh-Shou Road
Pa-te City
Taiwan

UNIDRIVE PTY LTD.

45-49 McNaughton Road, P.O.Box 146
Clayton
Victoria 3168
Australia
Sites
Commercial contact