Discover our standard and special application ranges. Benefit from the reliability and performance of the cylindrical roller bearings from NTN-SNR.
Applications of cylindrical roller bearings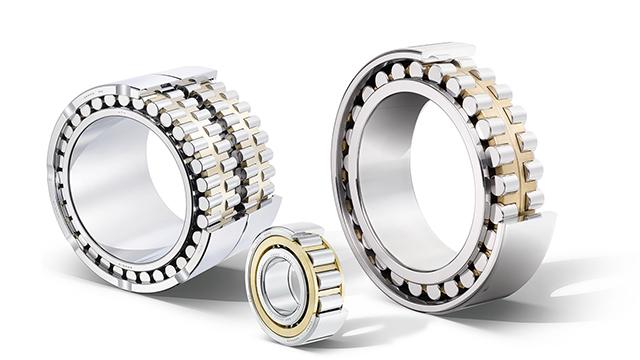 Cylindrical roller bearings (CRB) are used in many industrial applications, such as robotics, wind-energy or rail. Designed to withstand high radial loads, they can also withstand an axial load where there are shoulders on the inner and outer rings.
There are 2 main types:
with a cage: for high acceleration, high speed and high radial load
without a cage: maximum number of rollers in order to support greater loads than the caged versions (however the speed rating is reduced)
Focus on our range of cylindrical roller bearings
Bearing type: N, NU, NJ, NUP, NH, NNU, NN, SL
Size: 47mm to 1590mm outside diameter for the standard range; larger sizes are available for special applications
Rows: 1, 2 or 4 rows
NTN-SNR

cylindrical roller bearings really make a difference
Why choose an NTN-SNR cylindrical roller bearings?
Premium brand: uncompromising quality of our cylindrical roller bearings, produced in Japan, Europe and the United States.
Standard or customized range: with nearly 2000 references, our standard CRB range meets all of your needs. Our customised range meets your specific requirements.
Optimized cages in polyamide, steel or brass. Depending on their properties (elasticity, resistance to high temperatures, speed), they improve the performance of cylindrical roller bearings.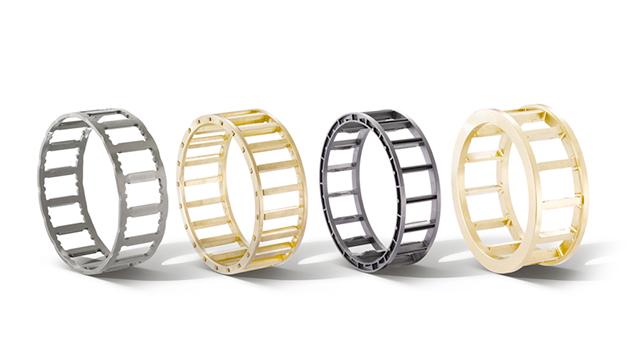 The quality of our design, in the words of our experts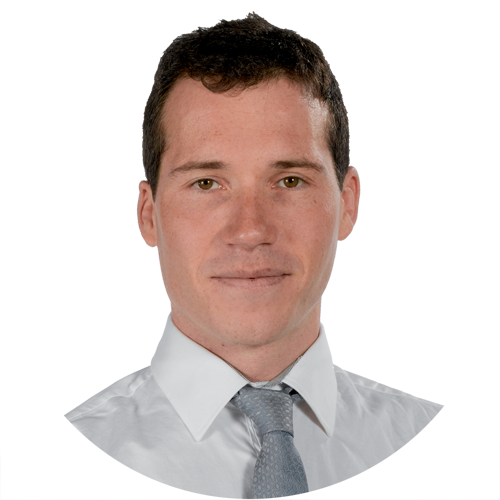 To ensure optimal contact pressure distribution and thus contribute to improved service life, NTN-SNR continues to work on the roller-to-ring contact performance.
The cylindrical rollers NTN-SNR produces today have an optimized shape in order to limit the overpressures at the ends of the rollers (edge effect). As a result, the overall service life of the bearing is directly increased, even in applications with some misalignment.
Pierre BRONQUARD - Expert in Design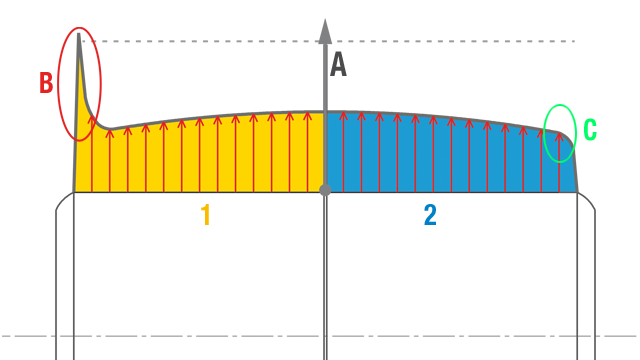 A: pressure
B: overpressure
C: Regular pressure
1: standard profile
2: optimised profile