SNR Constant Velocity Joints are compact, lightweight and high performance.
They respond to all automobile applications and all your developments.
Why choose the range of CV joints from SNR?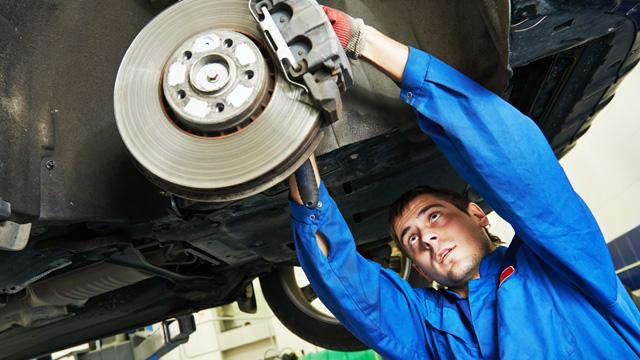 NTN in Europe is innovatively developing a range of constant velocity joints (CVJ) with its teams dedicated to development (product, process).
The joints are compact.
Small in size, they can solve problems of space in the gear box and the wheel hub.
The joints are light weight.
Thanks to the eight ball patented technology from NTN in Europe, they limit the weight and consumption of vehicles, as well as CO2 emissions
The joints are high performance.
They contribute to the performance of the vehicles: power transmission, road handling, improved handling and reduction in vibration and noise level in the cabin.
NTN in Europe will support you with the technical definition of the product that is best suited to your needs. We will also offer support and focus on the vehicle, in particular to ensure acoustic comfort.
Features of CV joints from SNR
For transverse transmissions (half-shafts), the range consists of:
Outboard side fixed joints:

steering angle of 47° Efficient Ball Joint (EBJ)
50° Value Undercut Joint (VUJ), therefore facilitates manoeuvring the vehicle (parking, travelling around bends, etc.)

Sliding joints on the gear box side:

Efficient Double offset Joints (EDJ) bearings: recommended for rear application because of their reduced backlash
Efficient Tripod Joint ETJ: suitable for all standard applications
Premium Tripod Joint (PTJ): perfectly adapted to needs where there is a requirement for low vibration levels, such as in premium or SUV vehicles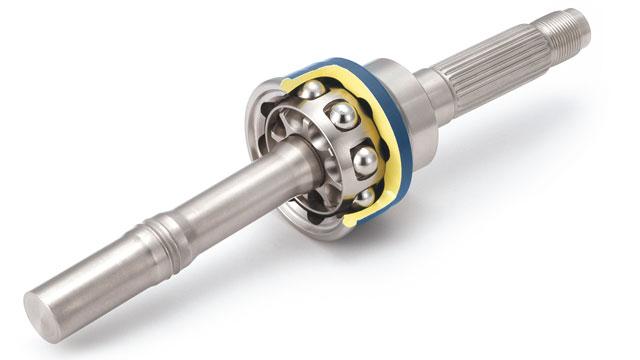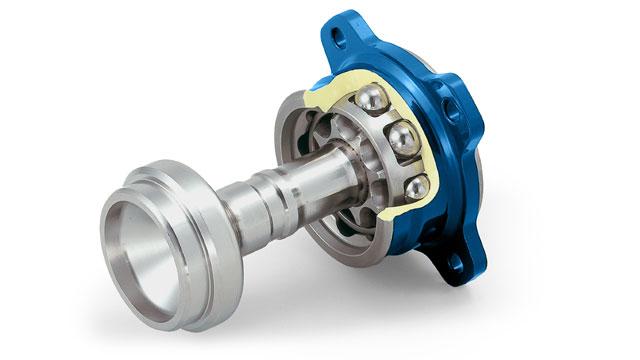 For longitudinal transmissions (propeller shafts), the range of CV joints consists of:
fixed joints (conventional BJ joints)
slip joints with cross groove (LJ joints)
slip joints in the tripod (ETJ joints)
joints developed for high speed:

joints suitable for high speeds and strong mechanical performance (High speed Efficient Ball Joint - HEBJ)
crossed track ball joints adapted to high speeds and low backlash (High speed cross groove joint - HLJ)
double offset joints adapted to important slide lengths (High speed efficient double offset joint - HEDJ)
tripod joints adapted for high speed, very low resistance to sliding and low rises in temperature (High speed efficient tripod - HETJ)
Acoustics, a strategic issue: in the words of our expert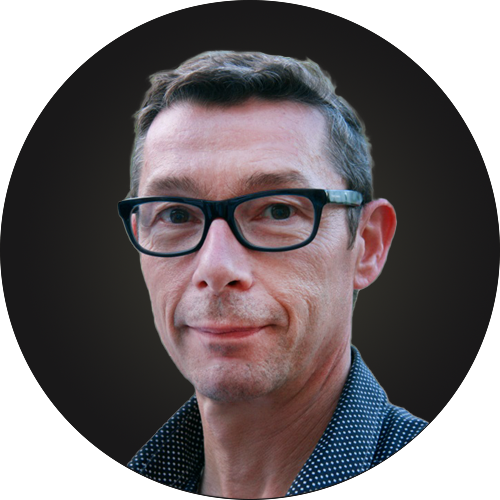 Continuous improvement of the noise and vibration levels in vehicles is a strategic issue and transmission plays an important role in it. It transmits and amplifies the vibration of the engine to the wheels and the passenger compartment. When the resonances of transmission are coupled it with other elements of the GMP, there is degradation in acoustic criteria.
To support our clients with this, we have the skills to:
do finite element calculations: numerical simulation of transmission, accurate estimation of stiffness, resonance frequencies and visualisation of the corresponding modal deformations.
carry out roller testing with full vehicle instrumentation systems: microphones, accelerometers. With an embedded multi-channel acquisition system.
static testing: modal analysis with instrumented hammer on vehicle or only transmission.
test bench: possibility to reproduce the phenomena encountered in rolling, carry out a modal analysis on the vibrating table.
Philippe MERCIER - NVH expert