Thousands of available combinations to build you own solution.
AXE linear axis are the perfect combination of technical expertise and practical solutions for customer needs. Thanks to an online configurator based on standard component definition, high quality AXE module design is immediately and easily accessible for all. Production and logistics managed in Bielefeld, Germany, guarantee an outstanding delivery lead time for modules. Our offer includes all fastening and connecting elements required to finalize safe implementation for the customer.
Linear axis AXE: modular principle for short lead time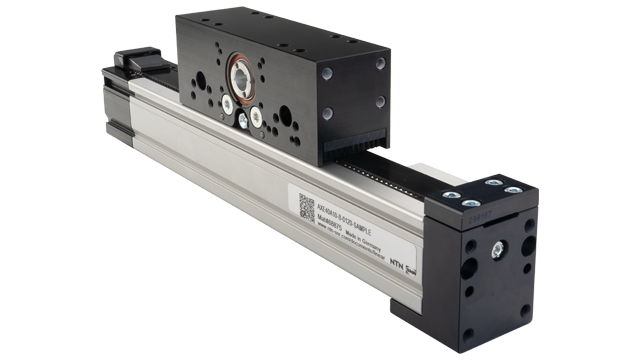 The Linear Axis of the AXE series are universally applicable modules that accommodate the steadily growing requirements of the automation and of the installation and manufacturing processes.
The series is based on the modular principle and depending on the task, offers different drive systems, diverse equipment and combination options in a significant short lead time.
Benefits of our AXE range:
Short delivery time
Top performance
Premium quality
Smart product selection
AXE-Z WITH TOOTH BELT DRIVE
Size 60, 80, 100, 110, 160
AXE-A WITH TOOTH BELT/ Ω – DRIVE
Size 40, 60
Standardized products
1 or 2 parallel Linear guides as guiding system
Long term maintenance-free, using SNR - Linear guides with ball chain technology
Tooth belt and tooth belt/Ω - drive as drive system
Various accessories
Configure your axis online and download your CAD file or PDF AXE axis CAD configurator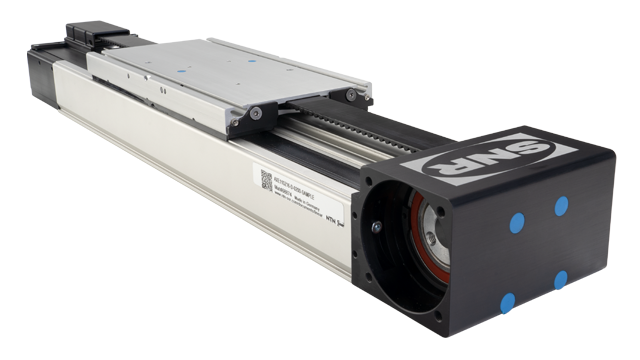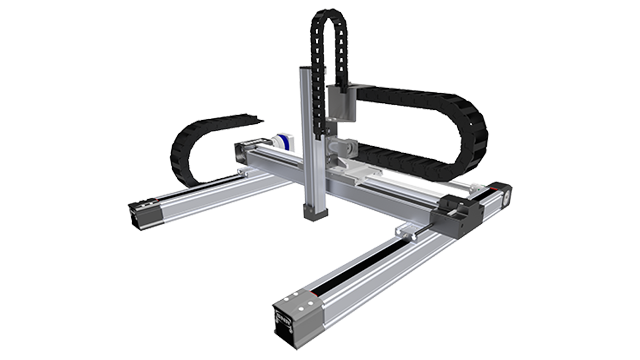 Standard combinations for 2 and 3 Axis systems Top performance
Easy product selection and quickly configurable
Wide range of accessories for connecting elements, gearboxes, drive adapters and switches
Configure your system online and download your CAD file or PDF AXE system CAD configurator
Select the right system for your application in the selection guide Selection guide