Extend the useful life of your bearings with our comprehensive range of lubricants and lubrication systems adapted to every application.
Our solutions are easy to implement and use.
Why is there a range dedicated to lubrication?
Choosing the SNR lubrication range guarantees the useful life of bearings and optimisation of costs. Our lubricants are selected for your various applications, as well as providing the means to reliably distribute the correct volume required for each mechanical body.
SNR greases and oils: a solution for every need
Our greases and oils have been specially developed to meet each of our applications. They benefit you over the useful life of the bearings. Our lubricants are available in different packages depending on the model:
400g cartridge
1kg box
5kg or 15kg bucket
50kg or 190kg barrel
single-point lubricators (ready/drive/smart) and multi-point lubricators

Greases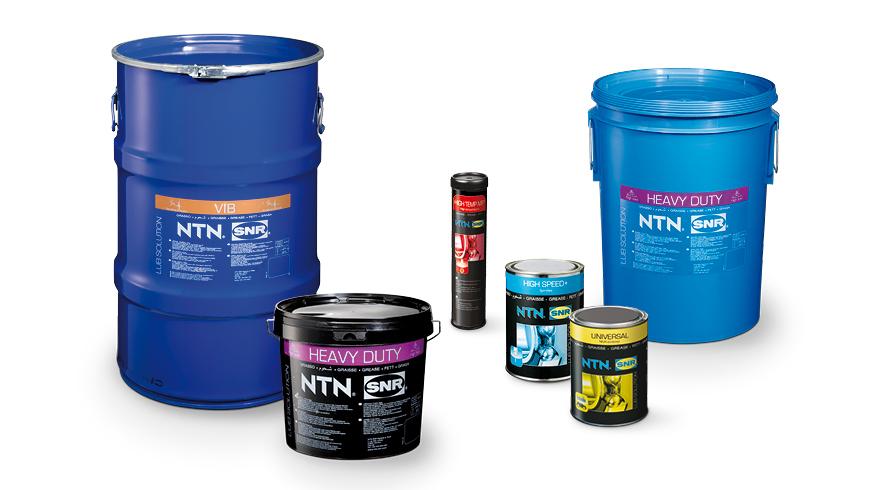 Oils
CHAIN OIL: synthetic oil designed for industry, for the lubrication of all types of channels (including those working in high temperature environments). CHAIN OIL is only intended for use in single-point lubricators (Ready/Smart/Drive).
FOOD CHAIN OIL: synthetic oil for the food and pharmaceutical industries, compliant with NSF-H1 recommendations (National Sanitation Foundation /H1: occasional contact with food). FOOD CHAIN OIL is intended to be used only in single-point lubricators (Ready/Smart/Drive).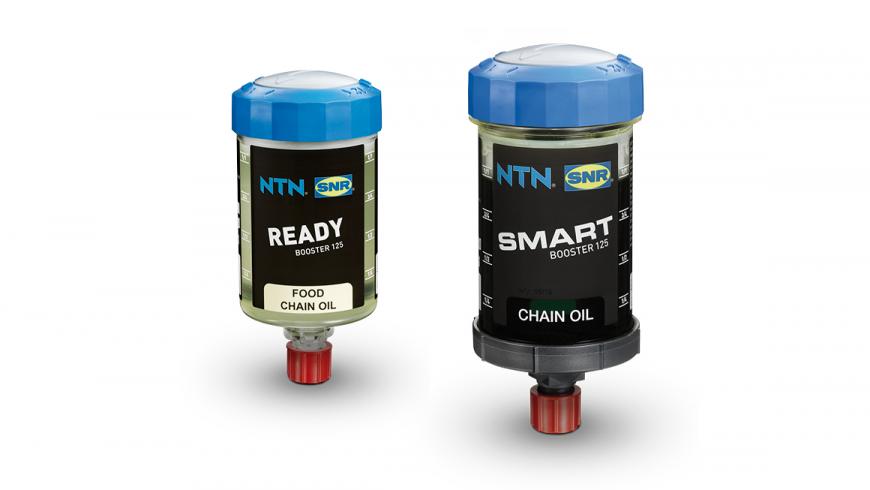 Single-point self-lubricators: guarantee reliable lubrication
The range of single-point self-lubricators ensures continuous, reliable, clean and extremely precise lubrication. Easily integrable in different types of applications (mechanical and automotive industries, steel mills, paper mills, etc.), single-point self-lubricators result in an optimised lubrication function, without the need to modify your facilities.
3 types of single-point lubricators are offered under the SNR brand: Drive, Ready and Smart.
Each responds to different applications: humid environments, variations in temperature, situations requiring a specific dose, either remotely or physically at the point to be lubricated.
READY BOOSTER (size 60 or 125cc): the READY BOOSTER lubricator is the ideal economic solution for difficult, humid or explosive environments, or those environments exposed to corrosion or requiring maximum levels of hygiene. The length of time for distribution of the grease is adjustable from 1 to 12 months very simply, via a dial.

SMART BOOSTER (size 125cc): the SMART BOOSTER lubricator is intended for explosive atmospheres where there are strong variations in temperature. It is the first electrochemical self-lubricator that is equipped with a reusable control unit. The length of time for distribution is very easy to adjust to the closest month (from 1 to 12 months) by means of simple manual pressure on the control unit.

DRIVE BOOSTER (size 60, 120, 250 or 500cc): the DRIVE BOOSTER solves lubrication needs in dangerous or difficult to access areas, which are subject to severe vibrations or high ambient temperatures.. It is a tool that is powerful (up to 7,5 bar), fast and easy to programme (usage period of 1 to 24 months, modifiable and can be stopped at any time), which allows extremely precise lubrication that is independent of the temperature and ambient pressure, and which has a high operating reliability.
Multi-point self-lubricators: a solution for everyone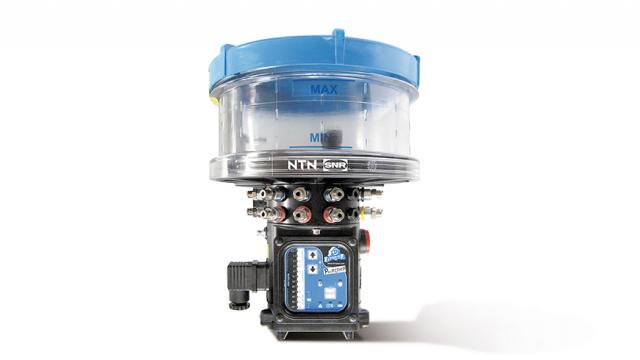 The POLIPUMP SNR offers a high-performance, cost-effective and easy to use multi-point lubrication solution. Installed in only 4 steps (no technical skills required), the POLIPUMP enables really simple lubrication from 1 to 35 points (depending on the model) and at a distance of up to 20 metres.
In France and Benelux, NTN offers technical assistance from an expert in lubrication to ensure the optimal operation of your systems:
a precise analysis of your technical specifications
drafting of a detailed technical offer for the reconstruction of machinery operations or realisation of new equipment
advice on the choice of lubrication system to best suit your maintenance needs
provision of a very wide selection of top-of-the-range lubrication systems, starting with single-point lubricators, and going through to an automated lubrication system
support through to the commissioning stage, and then throughout operations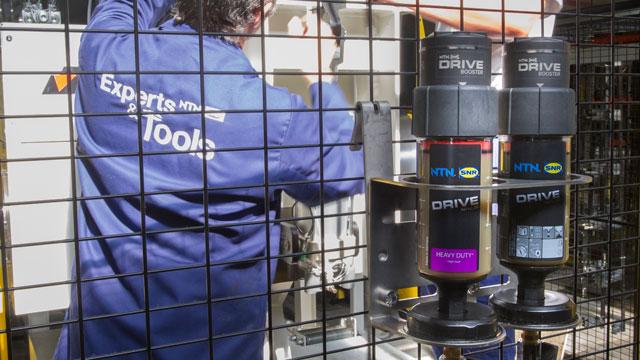 Lubrication units, in the words of our expert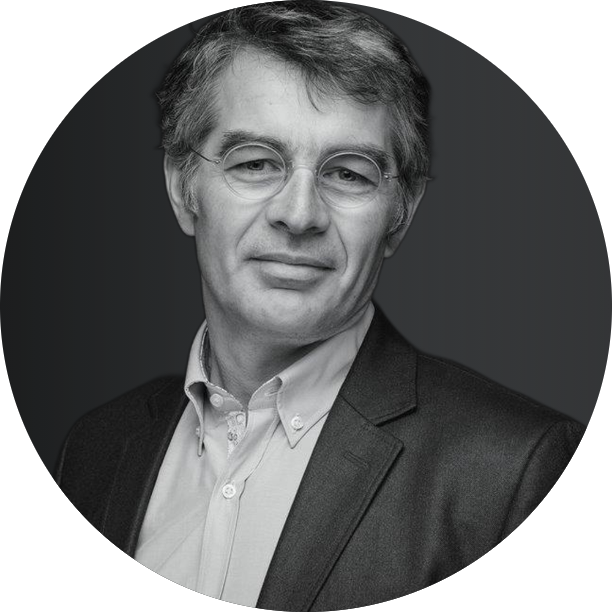 We have been asked to look at the issue of useful life of tapered roller bearings with imperial dimensions on our wood pellet presses. We checked the facilities.

It was an autonomous lubrication system on each of the 2 presses with significant constraints on facilities, such as vibrations, dust, etc. In particular, the vibrations cause a rapid breakdown of the pumping elements of the pump.
After analysing the situation, we suggested working using 2 approaches:
establishing a procedure for mounting bearings and for the training of maintenance personnel
changing our system of lubrication
Our solution: one single system to manage these 2 presses, but in particular the fact that grease is sent under higher pressure. This ensured the quality of the distribution in the bearing. As well as that…
to multiply the useful life of our bearings by 5 (moving from lower than 500h to 2000/2500h)
to generate significant gains in production, excluding gains on emissions
to generate gains by reducing the number of barrels held in inventory.
Our client then built a second plant with 3 new presses. They asked the presence of SNR products from the design phase of the installations to be involved from the design phase of the facilities...
Report by Olivier Hautreux, Expert at NTN