SNR Linear Axis are compact components which contain
a combination of guiding and driving elements.
The modular design and the ability to combine Linear Axis within a product line as well as various product lines allow the user to design a simple, time-saving and economical solution for linear movements.
The use of high quality components guarantees a high quality and reliability of Linear Axis.
Benefits of our linear units:
Customized solutions according the specific customer request.
SNR Linear Axis can be nearly arbitrary combined within one series and between different series.
The Linear Axis can be connected with different connecting elements, sliding blocks or special fastening strips.
Multi axis systems can be equipped with gearboxes, couplings, coupling cones, switches and additional with energy chains.
Depending on the task, SNR Linear Axis offer not only flexible driving and guiding systems but also allow adequate freedom for customized solutions.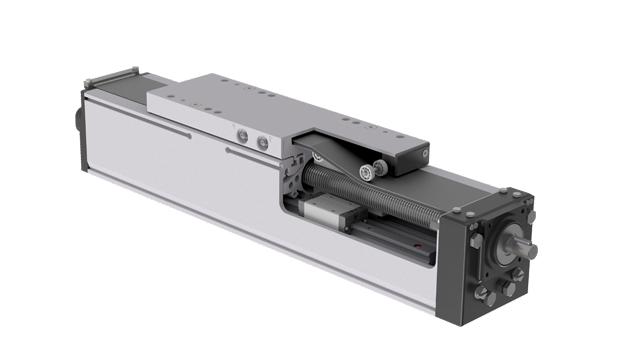 Long strokes with high repeatability
Long strokes with high velocity by the optional use of screw drive support units
A choice of various pitches
Self-locking when using trapezoidal screws
High feeding forces
High rigidity of the drive element
Usually no gearbox necessary

High dynamic
Great lengths realizable
Cost efficient
Maintenance free drive element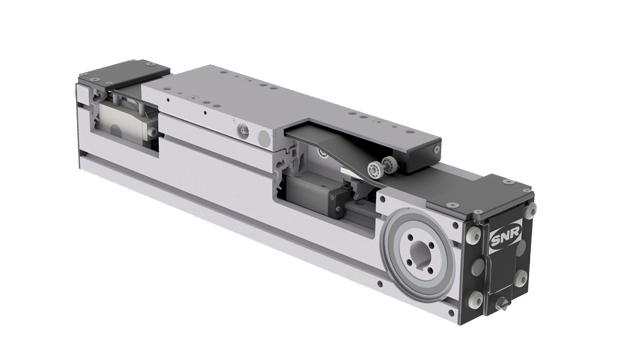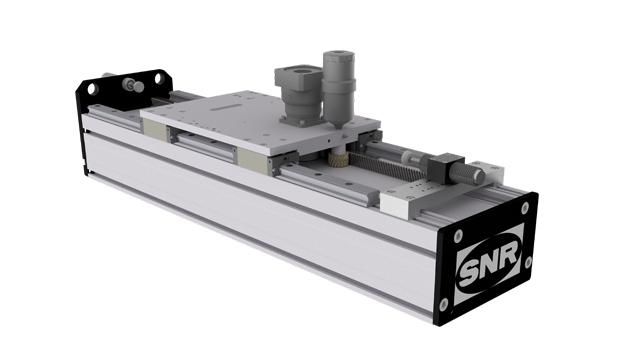 Theoretically unlimited length possible
Several drive units possible
High feeding forces
Highest rigidity of the drive element even with high loads

Theoretically unlimited length possible
Several drive units possible
Highest position accuracy and repeatability
Very high velocity and acceleration
Maintenance and wear free drive element
Very low noise level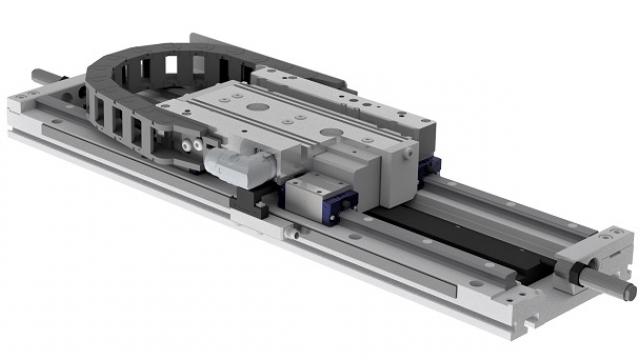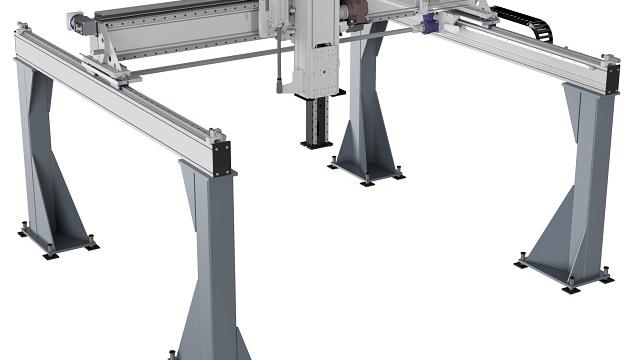 System Program Axis for highest loads
Variants as telescopic, lifting, beam and gantry axis
High rigid aluminium profile as base material
Steel made as special version possible
Standard sizes up to 500 mm profile wide
Linear guides as guiding system
Toothed belt or rack and pinion as drive element