Discover NTN bearing housings, a leader in the bearing industry. Appreciate our varied and comprehensive ranges, equipped with our bearings.
Our bearing housings are fitted with NTN bearings. They guarantee the perfect and safe operation of a wide range of machines in the industrial sector.
NTN bearing housings, a range suitable for all applications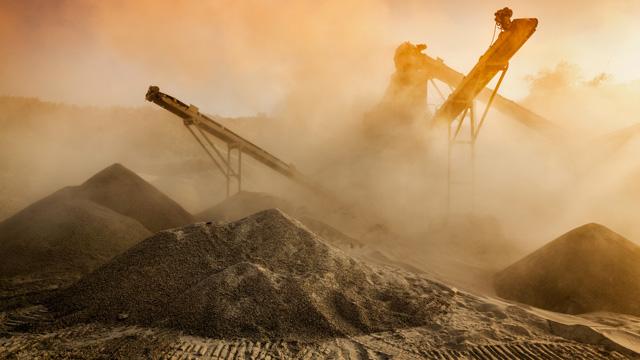 The range of NTN bearing housings increases operating safety and improves the ease of the operation of your equipment. Rigidity, stability, improved heat distribution, increased service life of your bearings and longer maintenance intervals... These are the basic criteria that we take into account in our solutions.
Our response is tailored to suit the operating conditions, for example, limiting factors such as:
rotational speed
type of loads
the need for precision operation
significant operating temperatures
pollution in the working environment
maintenance constraints
installation of monitoring units
NTN bearings housings, many possibilities
The wide number of options in the NTN bearing housing ranges makes it possible to find a solution for every application. We can offer you:
different types of bearing housings: single- or two-piece housings suitable for single or multiple bearings
materials suitable for the application: grey cast iron, ductile cast iron, special materials
wide size range for shaft diameters: from 20mm to 480mm
2 types of lubrication: grease or oil
different types of bearings in bearing housings: spherical roller bearings, deep groove ball bearings, cylindrical roller bearings, special bearings
a range of sealing systems for a choice that is best suited to the operating environment: double-lip seals, V-ring seals, felt strip seals, labyrinth seals, Taconite seals
The choice of the combination of housing/bearing assembly components will depend on the application, where it is installed, and the operating conditions.
Characteristics of different groups of bearing housings
Plummer blocks
Plummer blocks in 2 pieces meet all the normal requirements for supporting a bearing on a shaft.
The standard cast iron range for common industrial applications:
The SNC range exists for diameters from 20 to 160 mm.
Ductile cast iron ranges designed for more demanding applications:
SNCD500 range available from 75 to 160 mm diameter.
SNCD30/31 range of wide ductile cast iron bearings covers requirements from 115 to 500 mm in diameter.
A range of associated accessories: covers, labyrinth ring seals and taconite seals are also available in all sizes.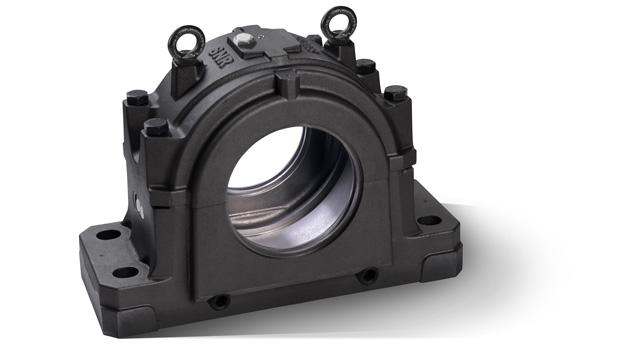 The advantages of ductile cast iron combined with the exclusive NTN design
+80% tensile strength
-15% seat deformation
Robustness and reliability of the installation (savings generated by reducing the frequency of maintenance operations,less machine downtime, reduced grease consumption, less impact on the environment, etc.)
Want to find out more about SNCD plummer blocks? Open the catalogue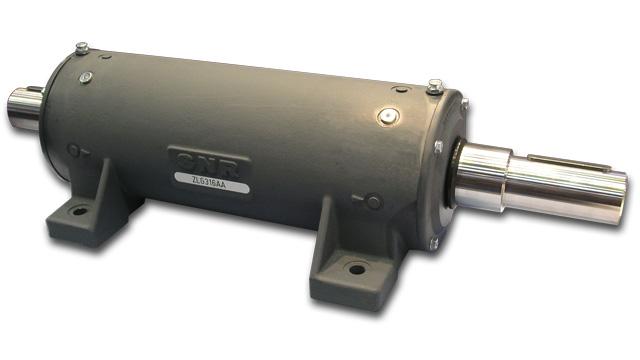 Bearing housings for multiple bearings
Bearing housings for multiple bearings ZLG for 2 bearings or DLG for 3 bearings. They can be configured in a variety of ways accommodating various combinations of bearings. These one-piece housings are designed for use with high operating speeds and/or heavy loads.
Plummer blocks for oil
Plummer blocks incorporating spherical roller bearings with a cylindrical bore are capable of running at higher speeds when lubricated with oil.
SNOE for shaft diameters 70-260mm
SNOL for shaft diameters 60-140mm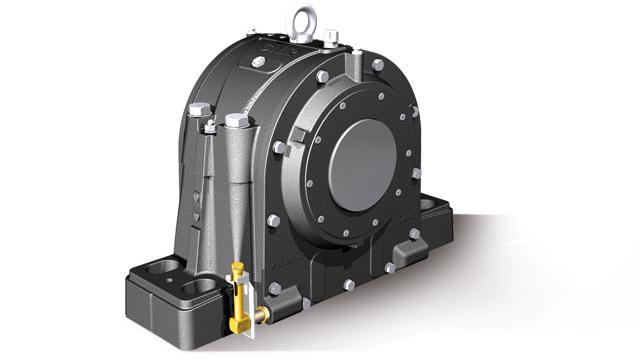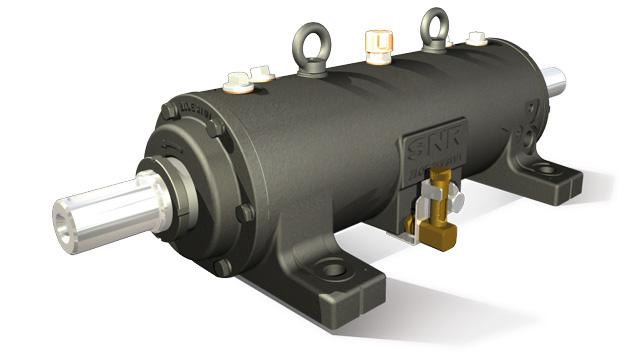 Multiple bearing housings
This series of single-piece housing is used for the installation of two or more bearings, is specifically designed for applications involving particularly high speed operation and/or heavy loads.
Bearing housings for multiple bearings can be configured in a variety of ways due to the various combinations of bearings.
ZLOE is installed with 2 bearings
DLOE with 3 or more
Flanged housing 722500
Flanged housings 722500 are used for mounting spherical roller or deep groove ball bearings with adapter sleeves.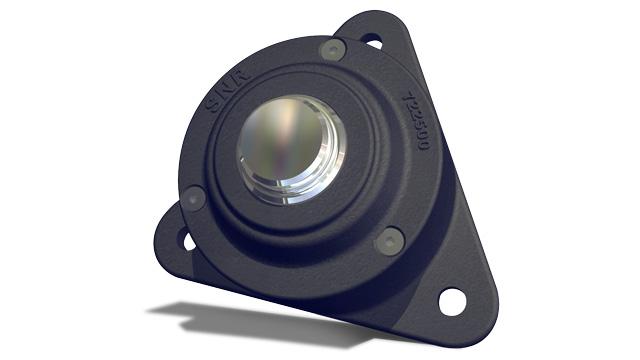 Ranges of bearing housings for specific applications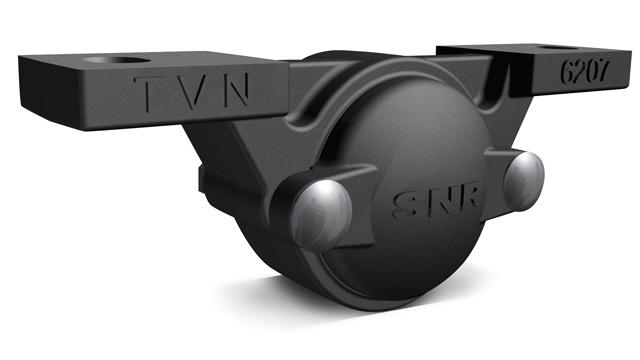 TVN range for wagons
TVN housings are compact and designed to be a one-piece cast iron housing. They are specifically developed to be used as axle-boxes to be used on wagons and kiln cars (hot, wet or dry environments).
When operating under normal temperature conditions, the bearings can be equipped with standard deep groove ball bearings or spherical roller bearings.
For very high temperatures applications use our F600 series of bearings.
SNOE oil lubricated plummer blocks: the right choice for industrial fans
Bearings for industrial fans are generally subject to high loads. Bearing assemblies operate under extreme conditions, at the limit of the bearing's capabilities, whilst still operating in a safe, and virtually maintenance-free manner with a long service life.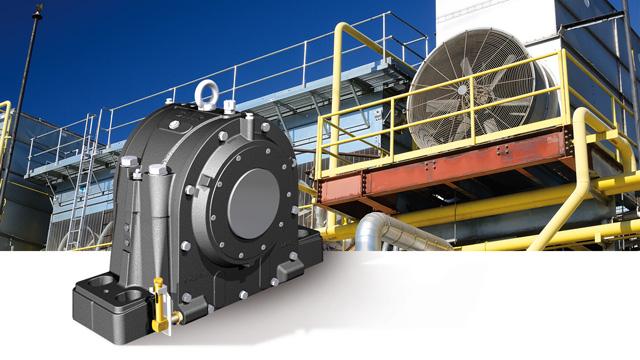 SNOE plummer block housings, in the words of our expert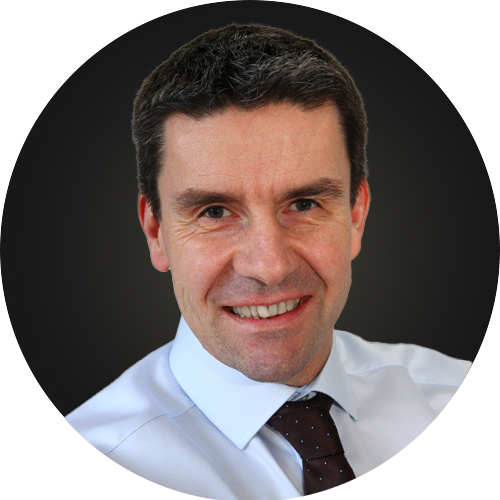 NTN plummer blocks in the SNOE series are designed for trouble-free operation in extremely difficult conditions.
Housings in the SNOE series are designed to be used with spherical roller bearings that are oil splash lubricated during operation. The distribution of oil is made by a rotating oil pick-up ring that splashes the sump oil into the upper part of the bearing. The seal between the shaft and the bearing is provided effectively by means of a contactless labyrinth sealing system.
Jens ULBRICH - Product Line Manager