For more compact, faster and quieter robots.
As a partner to leading manufacturers of robots and industrial robotics equipment for over 20 years, NTN-SNR has developed the experience and knowledge required to best meet the specific needs of your applications.
Solutions for each application
Over its many years' experience, NTN-SNR has built up a wide range of standard and bespoke products meeting the specialised needs of applications in the industrial robotics market.

From crossed roller bearings for polyarticular robot reduction gears to linear modules enabling them to be moved, including our high-resolution absolute sensor systems, explore what each of our solutions can offer your applications.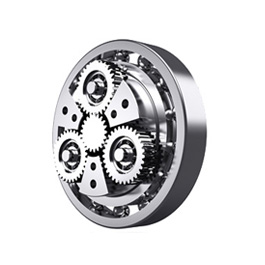 REDUCERS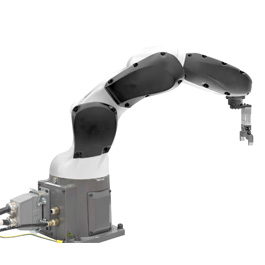 INDUSTRIAL ROBOTS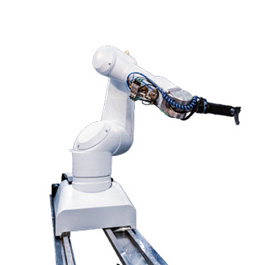 POLY-ARTICULATED ROBOT MOBILITY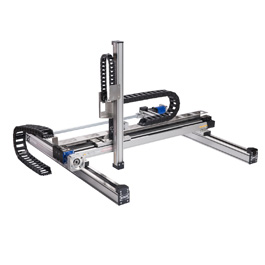 CARTESIAN ROBOTS
Bearings for reduction systems
Reduction systems are complex and often specifically designed for each market player. They require great expertise in bearing design and adaptability of production resources in order to deliver THE specific bearing perfectly suited to the application, as offered by NTN-SNR.
The crossed roller bearings and 4-point contact ball bearings we design guarantee high load resistance and perfectly rigid reduction systems, thereby ensuring the robot's excellent precision of movement even when handling heavy loads. They can also be used in both cycloidal systems and strain wave gears (SWG).

The thin-section bearings are mostly used in cycloidal / planetary reduction gear systems. They allow the size of the bearing to be reduced while maintaining excellent load resistance and rigidity compared with standard ball bearings, which in turn promotes overall density of the reduction system.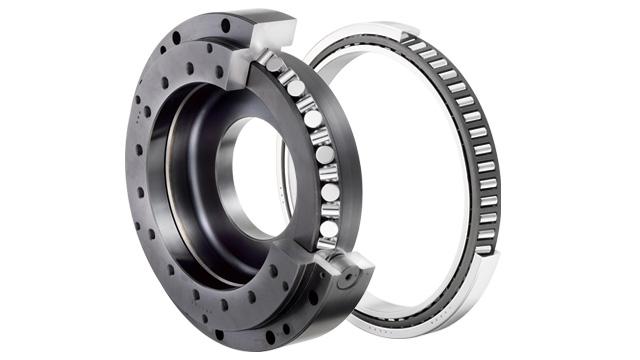 Axis systems and linear modules for increased mobility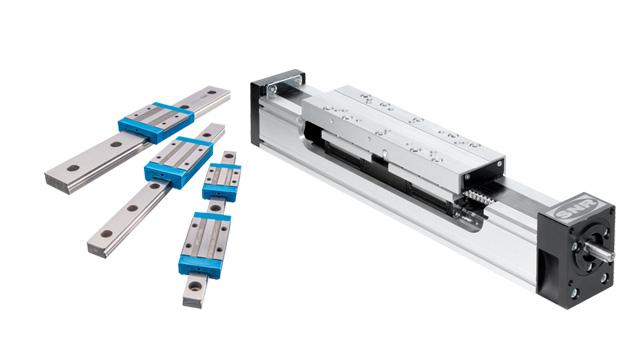 Whether for moving a polyarticular robot across various workstations, assembling your cartesian robot or even if you are looking for the right rail/guide combination for your own linear module, NTN-SNR solutions offer many positive benefits:
Flexible, bespoke systems tailored to your needs.
Reliable, safe equipment thanks to stringent quality requirements.
Innovative solutions developed by the dedicated teams in our European centre of expertise.
Ranges of standard bearings
In addition to the many possibilities for bespoke designs, NTN-SNR also offers wide ranges of standard products bringing many advantages for your systems:
Tapered roller bearings: for axial and radial loads with a large load capacity.
Ball bearings: one of the widest ranges on the market, including specific technical solutions (Topline, Lubsolid®, MegaohmTM, EMTR range etc.).
Spherical roller bearings: For weight balancing systems of polyarticular robots, we can offer spherical roller bearings greased with Lubsolid®, an excellent solution for optimized service life without any grease leakage.
Cylindrical roller bearings: designed for high radial loads.
Needle roller bearings: our range meets 95% of market needs to suit every application.
Sensor/encoder solutions for control systems
A key mechatronics partner in the automotive industry since the invention of the ASB®, NTN-SNR has broadened its activities to encompass industrial applications with a range of sensors:
High-resolution absolute angle measurement sensors.
Instrumented bearings for controlling electric motors.
Fault detection systems for kinetic chain assemblies.
These compact and designed solutions to facilitate integration, offer an effective response to the constraints and needs faced in robotic systems.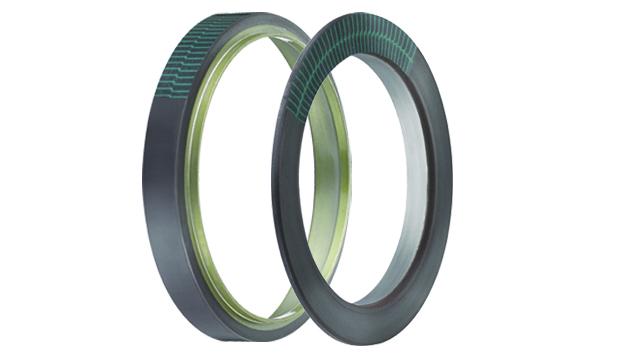 The I-Wrist actuator for confined environments
Compactness, speed and mobility are the advantages which best describe this innovative system. Currently used for visual inspection applications and point-based greasing operations, it is also the perfect tool for injecting greater flexibility into cartesian or polyarticular robots.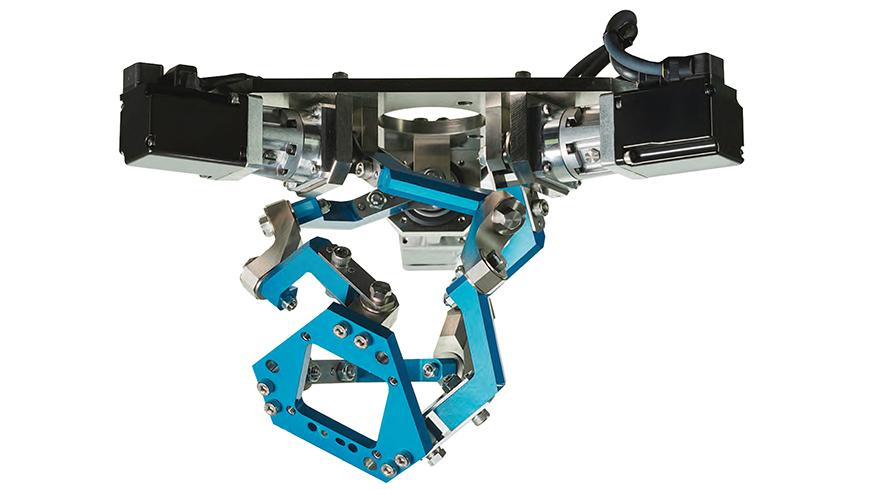 NTN-SNR

factories: robots manufacturing their own bearings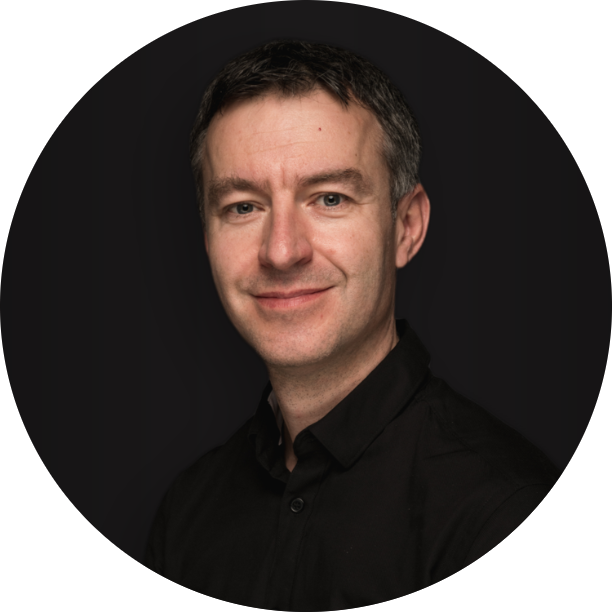 Driven by their ever-increasing use in the electronics industry, the trend towards miniaturised robots has been gaining traction in recent years. This has prompted us to investigate new designs for our crossed roller bearings used in reduction systems, as well as new production methods in order to be able to automate the assembly of smaller rolling elements. Miniaturising complex mechanical systems and remaining competitive are among the challenges the teams at NTN-SNR have been able to successfully meet.
Vivien POLLIER - Application Engineer