Our close collaboration with leading pump manufacturers has enabled us to develop unique expertise in a wide range of applications.
Our objective: to help you improve the reliability of your equipment, reduce their cost of ownership (*), while respecting the constraints inherent in your sector of activity.

(*) on average, 45% of costs are related to energy consumption, 25% to maintenance
Essential but invisible, pumps are everywhere: water and sanitation, agriculture, oil & gas, domestic, chemical, power, food & beverage industry, pharmaceutical industry, etc.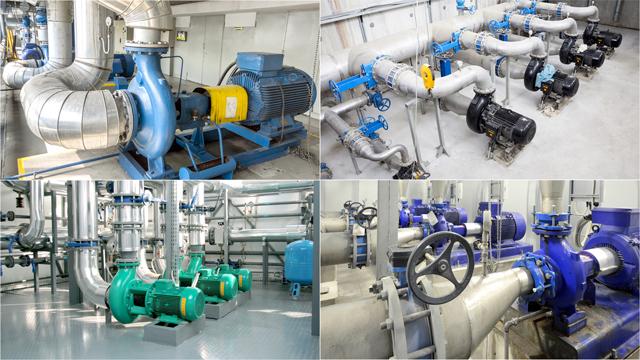 They come in all types. They differ in size, technology implemented and materials used. Each application and each product pumped (water, gas, corrosive fluid, etc.) has its own specific requirements. A model designed to circulate drinking water in a home fits in your hand, while those used on an oil platform are several meters long and weigh several tons.
There are two major families:
Centrifugal pumps that rotate the fluid to be pumped by circulating it through an impeller rotating at a high or low speed.

Positive displacement pumps that mechanically displace volumes of fluid trapped in the system. The volume per revolution is fixed and theoretically constant regardless of the outlet pressure, inlet vacuum or fluid properties. There are two types:
- Reciprocating with piston, plunger or diaphragm
- Rotary with gears, sliding vanes or lobes
NTN, the partner for all your challenges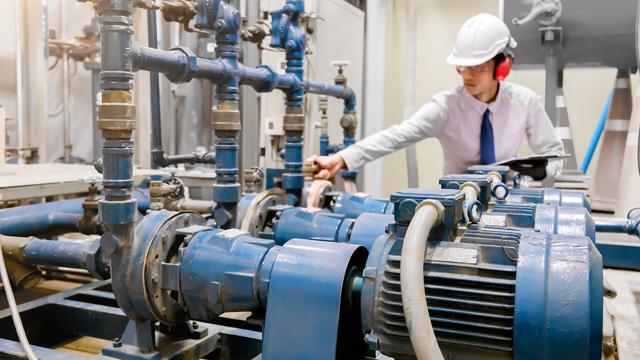 We provide you with:
A wide range of standard bearings with superior performance, offering operational reliability and unmatched cost efficiency
Experts at your service from the earliest design stages
Proven simulation tools to meet your performance requirements
Tailor-made solutions for special applications
All this combined with a wide range of services: On-site technical support for operators, a comprehensive range of lubrication, maintenance tools, as well as customised training.

All bearing types are used. Their selection depends on the application. Thanks to its wide and high-quality standard ranges, NTN is able to provide or even develop the most suitable solution.
Ball bearings
Ball bearings are most commonly used, especially in medium and small pumps.

Their advantages: excellent performance at high speed and low friction.
Deep-groove ball bearings (or radial contact bearings)
Single row angular contact ball bearings usually mounted in back-to-back paired arrangements
Double row angular contact bearings.
Plus a wide choice of options:
High precision bearings
Wide range of sealing
Optimisation of internal geometry and contact surfaces
High-quality balls
High level of steel cleanliness
Improved materials
Suitable heat treatments
Optimised cages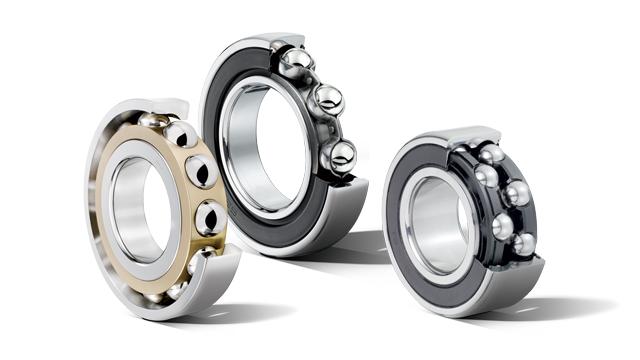 Cylindrical roller bearings, tapered roller bearings and spherical roller bearings are used in larger pumps and with lower speeds where high load capacities are required.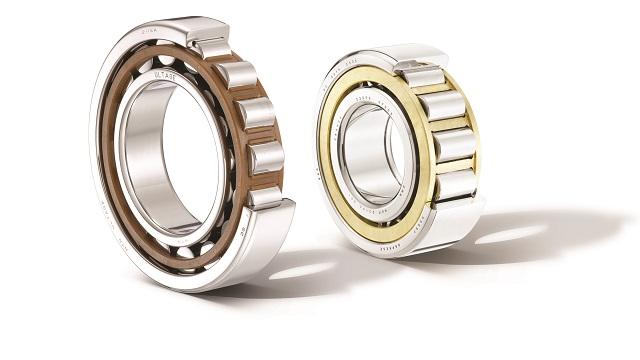 Cylindrical roller bearings
Cylindrical roller bearings are suitable for high radial loads and high speeds.
Typical application: radial floating bearing in process pumps with axial suction.
Their detachable components make mounting easier.
The most common configurations are the NU and NUP types.
Tapered roller bearings
Tapered roller bearings are used for high combined radial and axial loads, such as in slurry pumps in the mining industry.

Frequently mounted in pairs in back-to-back or face-to-face arrangement depending on the loads applied.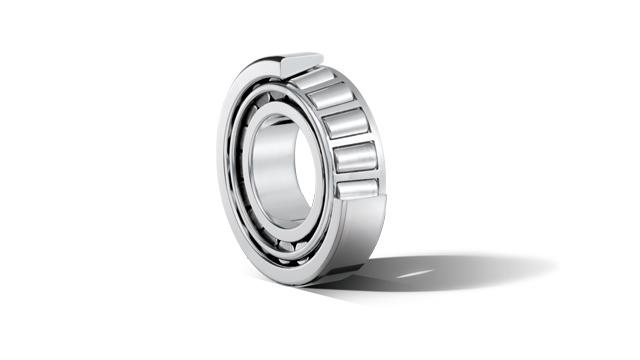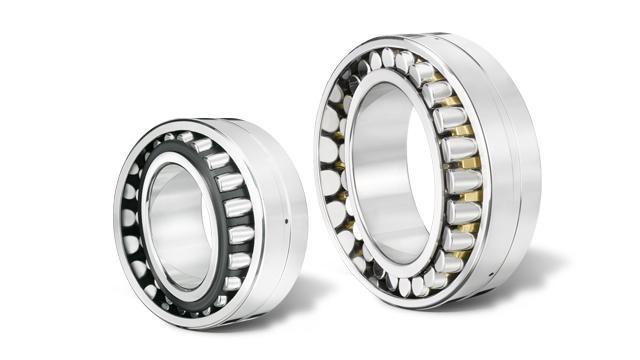 Spherical roller bearings
Spherical roller bearings are selected for their ability to handle high axial and radial loads and their ability to operate under misalignment conditions.
Suitable for low rotation speeds.
Our tailor-made solutions for vacuum pumps
Innovations and high quality
This is typically a very high-tech market, aiming to achieve maximum efficiency, and to limit failures and energy consumption.
NTN-SNR provides advice and constant support at every stage of your development.
A lot of flexibility in the search for the best compromises (tests, expertise)
A robust system to guarantee traceability and quality,
Optimised surface treatment developments,
Hybrid solutions (ceramic balls),
High temperature grease development, compatible with the pumped gases.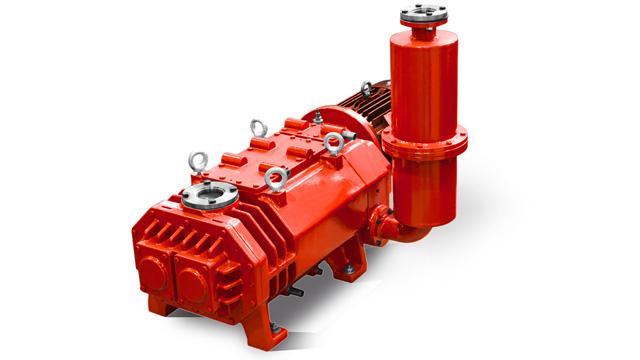 Eliminating pump failures at chemical plant
CONTEXT OF THE CUSTOMER's CHALLENGE
A major North American based chemical production plant was experiencing repeated, premature bearing failures on the screw pumps in the titanium dioxide production process. The repetitive failures of the large bearings on these pumps created product quality problems and required eight pumps to be rebuilt every month, causing costly downtime at a rate of 340 000 € per month.