Discover the latest NTN innovations in the automotive, aerospace, robotics, electric vehicles and other industries...
NTN acts to meet challenges facing the industry. These examples of innovation illustrate the developments that we have carried out. They have addressed constraints and increased performance (technical or related to megatrends).
During the Automotive TechDays event, the international technical day of the Auvergne Rhône Alpes region Automotive and Transport competitiveness pole, organized by the Cluster Cara, the NTN innovation team had the opportunity to present the Compact wheel bearing and the Sustainable strut bearings:
Compact wheel bearing and transmission
Hybrid and electric vehicles require new constraints in terms of architecture of the running gear, as a result of the increased axle weight and the axial dimensions of the motor and gearbox assembly. Aware of these specific constraints to hybrid and electric vehicles, NTN, the world's leading manufacturer of wheel bearings and homokinetic transmission joints, is currently working on the design of a new wheel bearing and transmission joint assembly that is more compact axially. The new design makes it possible to save up to 35mm in width per wheel, without reducing the service life assembly.
Eco-friendly suspension bearings
NTN Europe has developed an innovative concept of suspension bearings combining a recycled and recyclable aluminium support and a recycled plastic top-cover.
The choice of aluminium increases the rigidity of the support and prolongs its life under severe conditions of stress, while providing a significant reduction in mass for an equivalent or even superior performance. The fine selection of high quality recycled polyamides guarantees technical performance that meets customer specifications.
This combination, based on materials' circular economy and perfectly aligned with the EU objectives to reduce the consumption of non-renewable resources, makes it possible to significantly decrease the associated environmental impact, with a gain in CO2 emissions of up to 4.8 kg eq. CO2 per vehicle (cradle-to-grave scope).
This sustainable bearing has now reached a sufficient level of technical maturity to consider an industrial development during 2023 with a view to marketing by 2025.
Hydraulic accessories belt tensioner roller (automotive)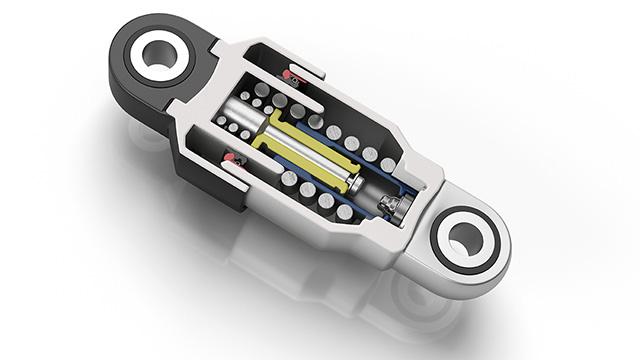 NTN has created hydraulic accessories belt tensioner roller with a variable shock-absorption mechanism for engines using the ISG (Integrated Starter Generator) Stop & Start function. This new solution, which allows for varied shock absorption using a dual-oil-passage, automatically adjusts the tension idler's tension level to optimum settings which respond to the engine's running conditions. Conventional tension idlers are unable to do this.
The NTN automatic tensioner with variable damping mechanism provides major improvements:
a significant drop in fuel consumption and CO2 reductions as a result of reduced friction at constant speed.
an increase in the useful life of the auxiliary components as a result of the constantly adjusting belt tension.
reliability guaranteed to be identical to the current systems.
Diagnosis tools for preventive maintenance (industry)
NTN is committed to developing innovative solutions for the diagnosis of rotating machinery. We have developed sensors, enclosures and electronic software for preventive maintenance that monitor a full fleet of production machines and detect their signs of weaknesses. What are the advantages?
Reduced instrumentation costs
Easy integration to the existing equipment of operators
100% integration to a new OEM product under development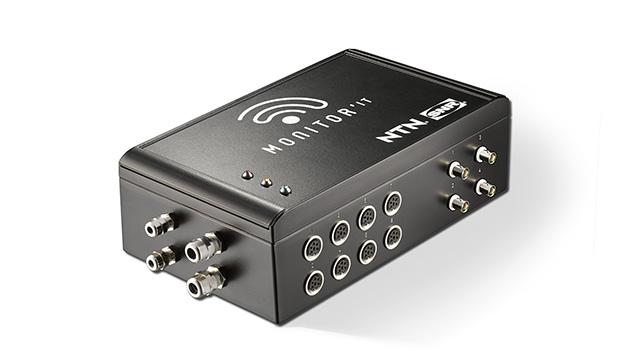 Tunnel effect magneto-resistance (TMR)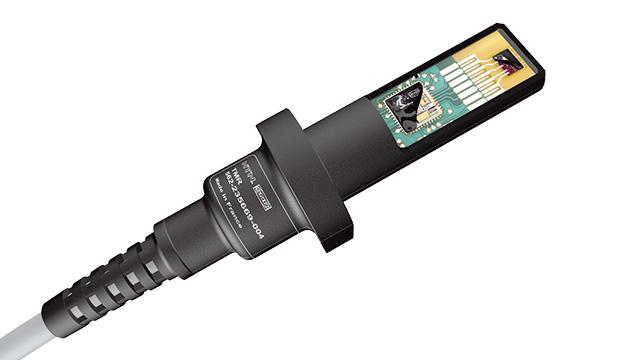 Developed in partnership with Sensitec, TMR is a new generation of magneto-resistance following in the footsteps of AMR and GMR. NTN has introduced a new sensing unit into the sensors, allowing better detection:
high precision
low energy consumption
higher airgap tolerances
Cage with inverse positioning of tapered rollers (automotive)
NTN can offer a new type of cage with reverse positioning of tapered roller collars for gearbox applications or wheel bearings. This tapered bearing architecture, called reverse architecture, offers several advantages:
reduction of frictional losses
improved service life in low lubrication conditions
reduced axial dimensions
better discharge of thermal units
In the case of tapered unit wheel bearings, the risk of losing the wheel through an internal seizure is strongly reduced.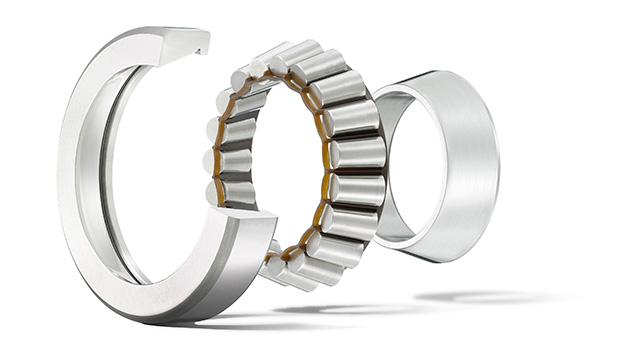 New generation spacers (machine tool)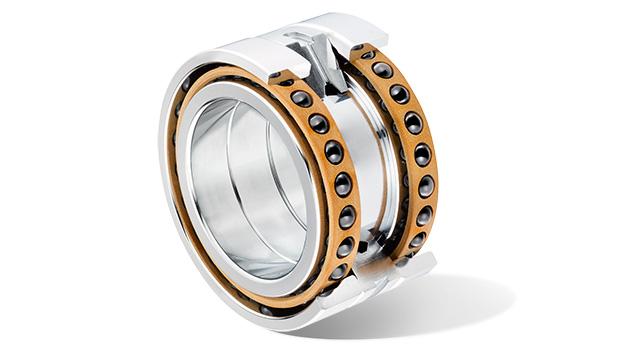 In order to combine rotational speed requirements and increased reliability for machine tool applications, NTN offers a new generation spacer. Its design allows:
an ideal air flow
reduced consumption of fresh air
less noise
more homogeneous temperatures
the ability to run faster
Lightweight bearings (robotics)
The goods-producing industry is changing. In the field of robotics applications, NTN innovates by offering bearings that are optimised for cheaper and faster cobots:
up to 60% lighter
increased useful mass of a robot by 10% to 30%
overall downsizing
The maximum benefit is achieved when control of the cobot is made using a camera and NTN bearings incorporate the measurement of the position of each joint.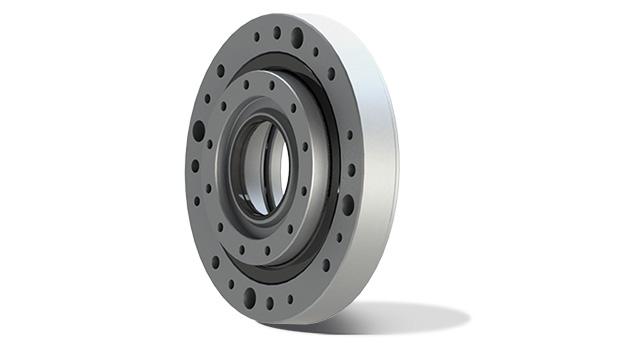 Protected spherical roller bearings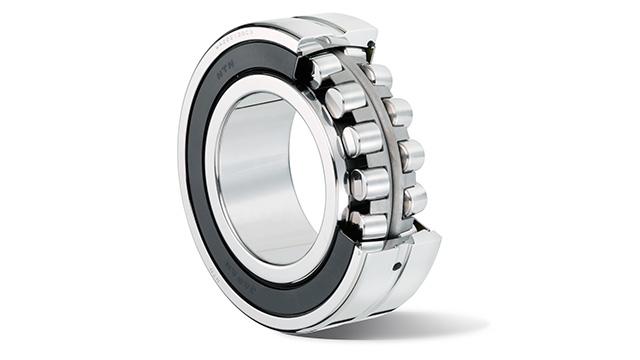 Until now, using a spherical bearing in applications with polluted environments needed a choice to be made between either:
an open bearing, but one able to rotate fast and at high temperatures
a sealed bearing, which was wider and limited in terms of speed and temperature.
NTN offers a compromise: a spherical bearing protected from external particles, but able to rotate faster without needing to be wider.
Other benefits: substantial cost reduction and fewer maintenance operations.
Hybrid bearings (aerospace)
NTN is heavily involved in aerospace applications. Its hybrid bearings provide solutions in terms of:
weight saving
reduction of centrifugal force
better resistance to the environment
good behaviour in the absence of lubrication
reduction in dissipated energy
increase in rotational speed
To ensure robustness and reliability of the hybrid bearing, NTN focuses on materials, non-destructive testing (NDT) and performance.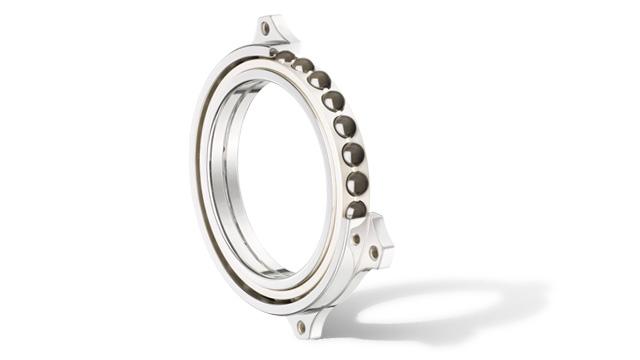 High-speed tapered roller bearings (aerospace)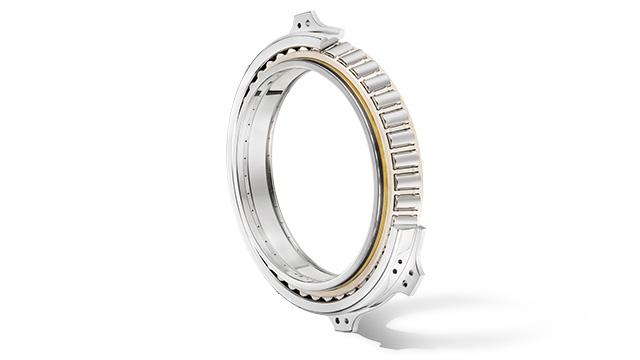 NTN has developed high-speed tapered roller bearing solutions for engines and transmissions in aerospace applications. These bearings are associated with designs that are more resistant to oil loss.
Wheel bearings (automotive)
NTN supports car manufacturers to prepare for the future and make cleaner cars. The 208 Hybrid FE prototype from PSA and the Eolab prototype from Renault can display record consumption of 2l/100 km and 1l/100km. They are fitted with NTN-SNR wheel and transmission bearings.
Technological innovations implemented by NTN have resulted in:
weight saving
reduction of frictional losses
reduction of emissions from 1.1 to 2.8 g of CO2/km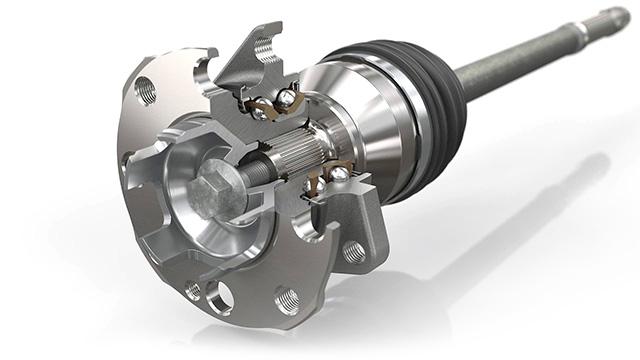 Gearbox actuator (automotive)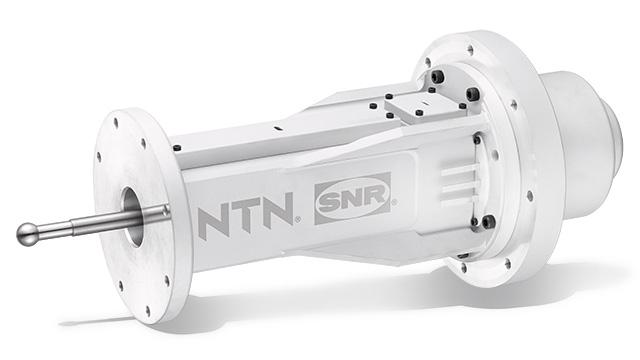 Cars offer increasingly complex features. This evolution in automotive applications requires components that incorporate more and more functions.
To support this trend, NTN has developed, among other systems, a gearbox actuator equipped with ball screws, an absolute position sensor (true power-on), electronics and control software.
This solution results in:
extremely precise positioning
a very compact system
reduction of frictional losses
In-wheel motor for the E-WAZUMA (electric vehicle)
Looking to the future of the automobile, NTN has developed an electric traction motor housed in the wheel. Of particular interest for small electric cars and hybrid utility vehicles, there are various advantages to this wheel motor:
freeing up of space in the chassis
optimisation of the vehicle dynamic behaviour
easier integration of the electric traction chain
unrivalled compactness by using a cycloid type gearbox
conservation of the conventional braking system
E-Wazuma is a demonstration prototype, produced in collaboration with Lazareth (Annecy, France), who specialise in recreational, unique and extraordinary vehicles.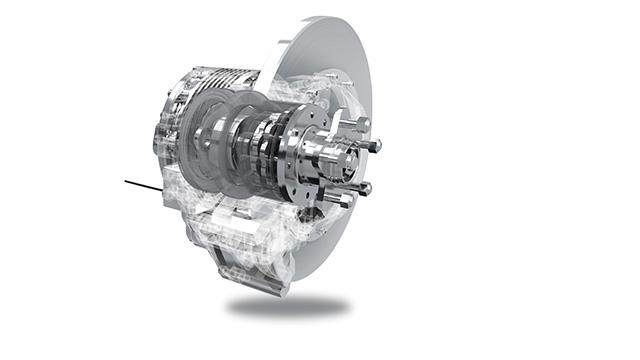 Open rotor bearing (aerospace)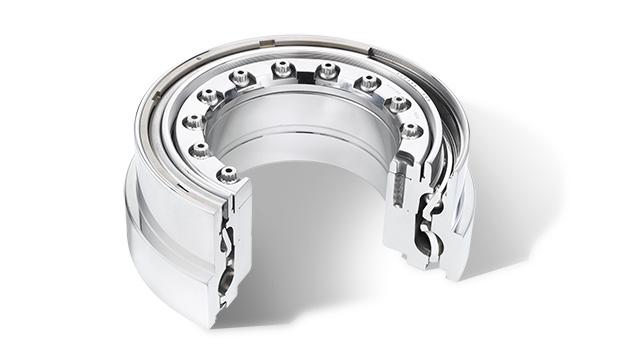 NTN is working on solutions intended for the next generation of more environmentally friendly aircraft engines. We have developed, among others, open rotor bearings under the CLEANSKY project. These integrated bearings provide solutions to meet the technical challenges of these new engines.