Christelle REMUSATI - Future Grinding Technician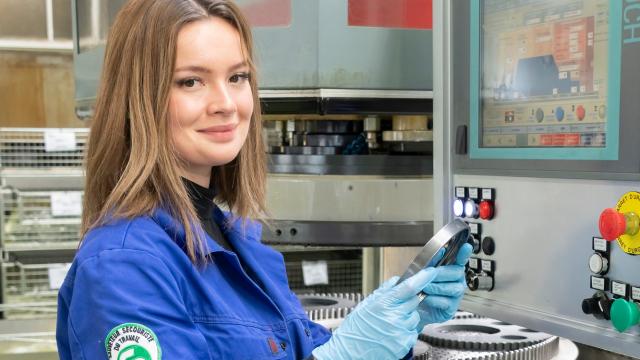 « I am 21 years old and I have always been in the industrial world thanks to a passion for mechanics shared with my father.
I started with a professional degree in Cluses and I was able to do internships in milling and machining in different companies. Then I started a technical diploma in Product Design and Production (BTS CPRP) in apprenticeship. Out of 9 people in the training, I was the only woman!
A few months ago, I had the opportunity to join NTN via the incubator course, which offers immersion in the workshop. My training was provided by operators and adjusters who were all men.
For me, NTN is a great company for women. If I have one piece of advice to give to women, it would be to jump right in, as industry offers many opportunities for growth. »