For aircraft repairs and maintenance, opt for the guarantees of a partner certified by OEM.
Aircraft maintenance:

Why choose NTN's MRO services?
In addition to manufacturing SNR branded original parts, we inspect and repair bearings for the aerospace industry. Our aircraft maintenance service "MRO" meets the requirements of engine maintenance workshops that are affiliated with airlines, engine manufacturers or independent workshops.
A certified partner
Maintenance operations and repairs undertaken by NTN are compatible with engine manufacturer maintenance programmes. The accreditation is delivered by the competent authorities (EASA PART 145, FAR145, CCAR145, etc.).
Economic repairs
With a repair price that is much lower than the purchase of new bearings, you can permanently save on maintenance costs.
Extended service life
A bearing repaired by NTN returns to service with the same potential life as a new bearing. After an inspection of your bearings, we replace the defective components with items from our factory for original equipment or we re-work them to the same quality standards as the original equipment.
Optimised maintenance times
A team that gets involved, dedicated resources and adapted stock, allows us to achieve very short inspection and repair times.
A complete service offer
Benefit from the NTN technical expertise, quality and logistics made available to our MRO customers.
Under its SNR brand, NTN is the "Bearing Service Provider" for the CFM56 engine family.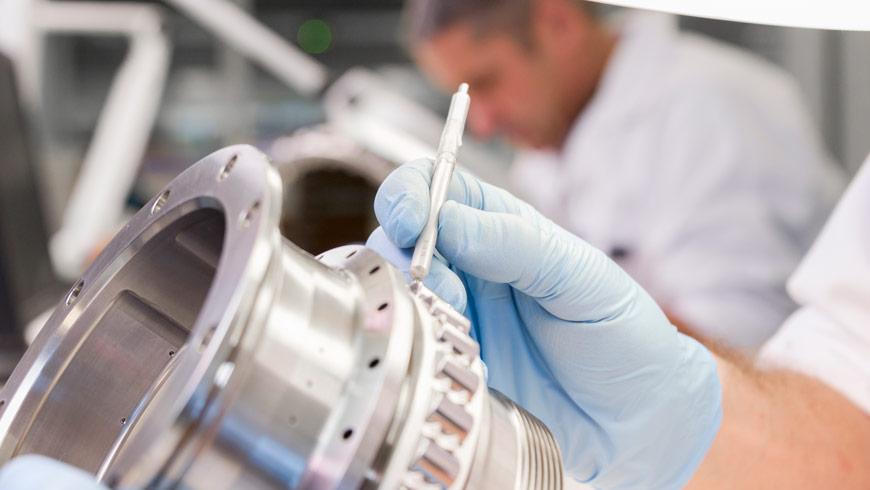 Our maintenance and repair service

in detail
We offer a wide range of services to operators of aircraft, engines, MRO departments and other organisations. We offer a range of customised solutions that can cover support all bearings-related activities.
What does our MRO service include?
Comprehensive technical service, performed on mainshaft or gearbox bearings:

Cleaning
Visual inspection
Dimensional inspection
Repair by replacing or re-working components
Supply of replacement should the original bearing be declared scrap
Standard exchange for emergency requirements

Providing detailed technical, logistical and quality reports
Issue of release documentation for a repaired bearing (EASA Form 1 "dual release", Form AAFC-038)
The "Ship dirty" programme that includes cleaning and inspection of all bearings of an engine, without distinction of brands, sizes or types, in compliance with the technical manuals of the manufacturer.
Option to collect and deliver anywhere in the world.