Properly dismount bearings mechanically and hydraulically. Optimize your maintenance operations with advice from the experts at NTN.
Why ensure good
dismounting of bearings?
In addition to mounting and lubrication, follow the advice of our experts on the correct methods and tools to use to dismount your bearings.
What are the benefits of good dismounting?
save time
longevity of the equipment: reducing the risk of damage to parts (shaft, housing and bearing, in the case of reuse)
operator safety: reduced risk of personal injury
Good practices for
mechanical dismounting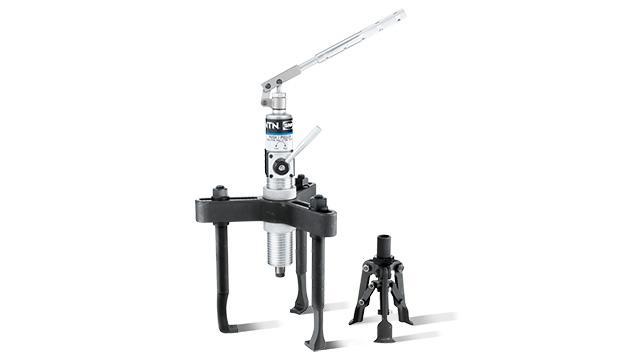 Mechanical dismount of bearings is carried out with an extractor. Extraction is required on the tight ring.
The choice of extractor depends on:
the diameter: to define the scope, spacing and the force required for extraction
the accessibility: external, internal, or special
the method of extraction: choice of fulcrum ; from the center line of the shaft or the exterior or using extraction accessories. Extractors equipped with pump and hydraulic cylinder offer your operators a larger extraction force compared to manual method. Setup is simplified due to the self-centring system of the arms.
NTN advises you according to your needs and offers a full range of extractors that are simple to use, robust and safe.
Good practices for
hydraulic dismounting
Opt for hydraulic dismounting, for any size bearing, requiring high extraction forces.
2 methods of bearing extraction are available to you:
extraction from tapered bearing seats
extraction with adaptor or withdrawl sleeve by hydraulic nut
Discover our range of hydraulic nuts for dismounting your bearings.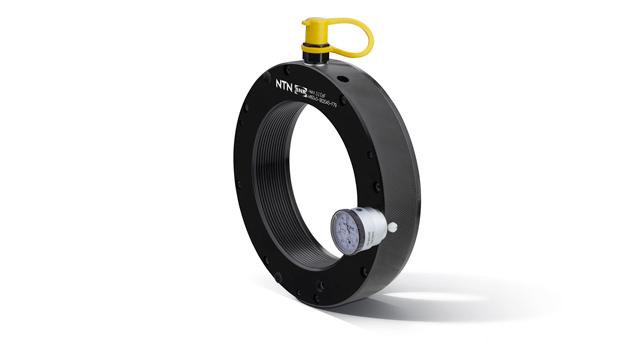 Note that the hydraulic nut is ideal for quick and effortless dismounting of bearings mounted on adapter or withdrawal sleeves.
Find all out extractors Access the e-Shop