By choosing NTN-SNR products for your heavy duty trucks, you ensure maximum reliability at an affordable price.
Chassis: experience of an international manufacturer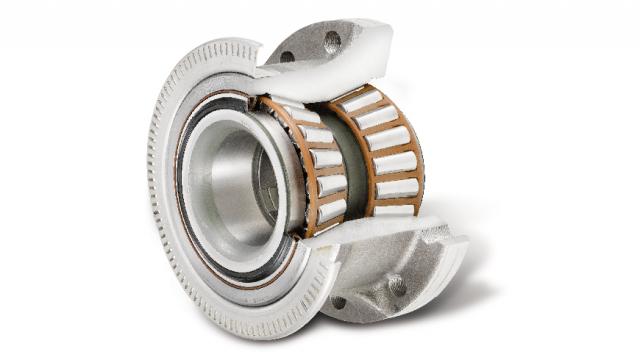 NTN-SNR covers a very large section of the European market for heavy duty trucks.
Our wide and complete range of wheel bearings covers all the needs of the market.
140 references for tapered roller bearings
25 references for bearings hubs
All NTN-SNR bearings are manufactured according to high quality standards that significantly increase their life and optimise performance.
Carburising to ensure a long service life in difficult environments (shocks, heavy loads, etc.)
Specific internal geometry to reduce friction,
Special attention is paid to the 'convexity' of the taper rollers and raceways to improve the load carrying capacity of the bearing.
We focus on reliability and service life to limit 'off-road time' and reduce your maintenance costs. At NTN-SNR we also focus on ease of maintenance during assembly operations.
Driveline: reliability requirements
NTN-SNR offers bearings for transmissions, covering a large range for popular heavy duty trucks circulating in Europe. We are currently working on extending the range to cover the Asian market.